Hyderabad: The AP Crime Investigation Department has attached properties worth Rs 6,000 crore belonging to fraudulent companies and individuals who duped depositors by promising attractive schemes.
AP CID Additional DG Ch D Tirumala Rao, said that since 2014 around Rs 6,000 crore worth of properties have been attached, whose market value is around Rs 10,000 crore. 
"Under Section 3 of the Andhra Pradesh Protection of Depositors of Financial Establishments Act, 1999, it is a relatively less cumbersome process than under the Criminal Law Amendment Act of 1944 and we have consistently followed up with the home department which gave the orders without delay," he said.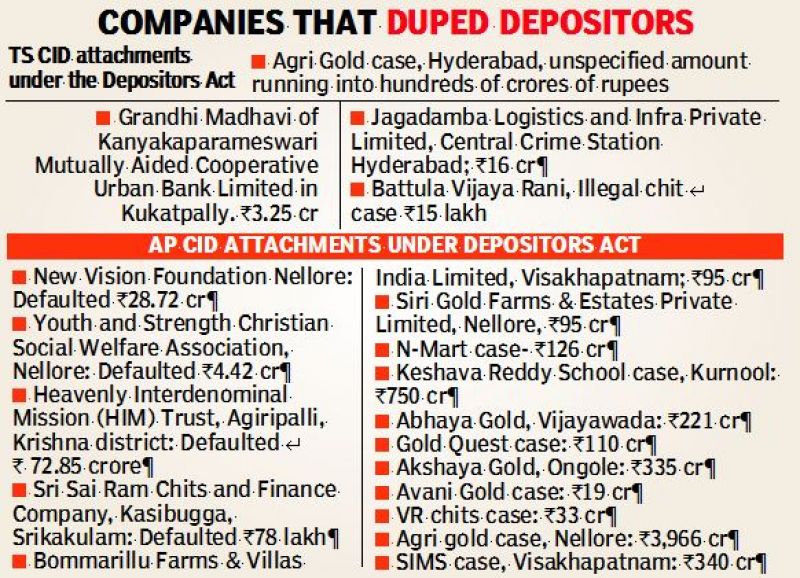 Apart from major cases like N-mart, the Keshava Reddy school case, Abhayat Gold , Gold Quest, Akashaya Gold, Avani Gold, Bommarillu, VR chits, Siri Gold, Agri Gold and SIMS, the CID has also attached the properties in chit fund frauds. The government's official website, goir.telangana.gov.in revealed that TS has attached properties in only a few cases compared to AP.