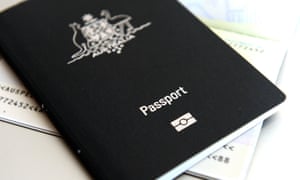 Data and computer security
Calls for crackdown on rogue rental appliance firms after data breach

Information commissioner shuts down Amazing Rentals website in wake of leak of tens of thousands of personal records
A rental appliance company has suffered a massive data breach that has leaked tens of thousands of Australian private customers' records online, including identification documents, Centrelink records and financial information.
The leak has prompted consumer advocates to call for urgency in a planned crackdown on rogue appliance rental companies as the information commissioner took action to shut the website down.
Amazing Rentals – a company leasing televisions, fridges and other household goods – was last week revealed to have published 26,000 personal documents involving 4,000 customers on the internet.
It's not the first time the company has sparked controversy. In 2015, its Darwin store was found to have targeted Indigenous groups, often in remote or rural areas.
Amazing Rentals signed up financially illiterate and unwitting customers to unaffordable rental plans. In many cases, the individuals thought they were buying, not leasing, the goods. Amazing Rentals often knew its customers had not understood the contracts but proceeded anyway.
The Darwin store was ordered to cease trading for at least 12 months and terminate all consumer leases made between October 2011 and May 2015.
Household appliance rental companies, more broadly, are known for their tendency to charge rent that is vastly in excess of retail prices.
The Office of the Australian Information Commissioner is continuing to investigate the leak of customer information.
But the Consumer Action Law Centre said the case showed the urgent need for planned reforms to the sector. The small credit sector remains largely unregulated but the government has pledged a tighter oversight regime, after an independent review of small amount credit contract laws.
No draft legislation has yet been released, although the government has previously pledged to introduce a bill to parliament this year. Guardian Australia understands that commitment has not changed.
The Consumer Action Law Centre's senior policy officer, Katherine Temple, expressed concern that the industry may be lobbying against the changes. She said the reforms were crucial to scrutinise rogue operators like Amazing Rentals.
"We need to implement the recommendations of the [small amount credit contract] review as soon as possible," Temple told Guardian Australia. "The lack of regulation in this sector is allowing dodgy operators like this to really flourish, that's our key message."
The information commissioner, meanwhile, is urging Amazing Rentals customers in Darwin, Caboolture and Toowoomba to take steps to protect their identity after the data breach.
The Office of the Australian Information Commissioner issued a statement on Thursday saying it was unsure whether the customer information had been misused. "Right now, all previous customers are encouraged to take proactive steps to protect their personal information and prevent ID theft," it said.
"While we do not know if information that was available on the website has been misused, we are encouraging former customers of Amazing Rentals to be alert to the possibility of identity fraud and take some basic precautions."
The financial services minister, Kelly O'Dwyer, has been contacted for comment.