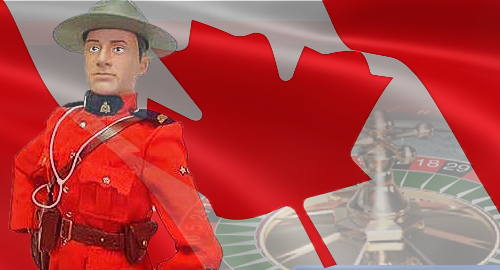 A group of Canadian broadcasters are pushing the nation's telecom regulator to establish an independent body that would have the power to order internet service providers to block the domains of certain websites.
On Monday, CANADALAND reported having obtained a draft proposal to be submitted to the Canadian Radio-television and Telecommunications Commission (CRTC) by Bell Canada on behalf of a coalition of broadcasters, movie studios and cinema operators seeking the creation of an 'Internet Piracy Review Agency' (IPRA).
Under this proposal, the IPRA would be allowed to blacklist offending domains without the need for a court order. The only opportunity for judicial review would come after a domain had been added to the blacklist and ISPs had begun blocking the domain.
The broadcasters' proposal, which was hinted at earlier this year, has taken on new significance due to the ongoing negotiations over revisions to the North American Free Trade Act (NAFTA), as well as planned reviews of Canada's Copyright Act and Telecommunications Act. However, most observers feel Bell's proposal is likely to fall on deaf ears.
While Bell's concerns ostensibly revolve around websites that facilitate piracy of copyrighted material, the principle established by such an approach would almost certainly embolden stakeholders from other industries or interest groups to seek blocks on a wide variety of other sites.
University of Ottawa law professor and online rights advocate Michael Geist called Bell's proposal "enormously problematic" and "legally questionable … If you make the argument that you're in a position to block for these purposes, it seems pretty obvious that we're going to see other groups say that you ought to be blocking for other purposes."
In September 2016, the CRTC publicly rebuked the province of Quebec's plans to force provincial ISPs to block the domains of internationally licensed online gambling sites that compete with Loto-Quebec's Espacejeux.com. Quebec's domain-blocking plans have been widely scorned as both protectionist and unconstitutional, and are currently the subject of multiple legal challenges.
Geist noted that other countries' domain-blocking efforts had been largely unsuccessful in stamping out piracy and other allegedly illegal content. Instead, music piracy was undone by the rise of cost-effective streaming services, or what Geist called "good business models that offer up competitive services that people want to buy."
And this is the part that Quebec's government fails to grasp. Blocking access to Loto-Quebec's online gambling competitors won't encourage customers to patronize Espacejeux's limited, cost-prohibitive offering. Better to build a better online gambling site, and the world will beat a path to your door.
Comments