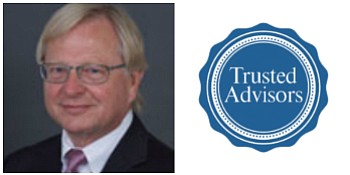 Considerable changes are coming to the private equity and venture capital industries under the new tax law informally called the Tax Cuts and Jobs Act (TCJA). Provisions generally take effect in 2018, but some affect 2017, as well. Private equity and venture capital firms should develop a course of action to address the changes imposed by the TCJA, particularly those that will affect areas such as effective tax rates, preferred operating and acquisition structures, and the potential need for additional K-1 disclosures.
DEDUCTION FOR QUALIFIED BUSINESS INCOME OF PASSTHROUGH ENTITIES
The TCJA enacted new Section 199A that provides a 20 percent deduction for qualified business income from a qualified business. Certain businesses are excluded from the deduction, including those in the fields of consulting or financial services, or those that perform services involving investing and investment management trading, or dealing in securities, partnership interests, or commodities. As a result, sponsors of private equity funds may be ineligible for the Section 199A deduction and should evaluate other tax mitigation strategies for their companies and portfolios.
LIMITATIONS ON INTEREST EXPENSE DEDUCTIONS
Net business interest expense is limited to a taxpayer's interest income plus 30 percent of the entity's adjusted taxable income. Disallowed business interest deductions are carried forward indefinitely. Adjusted taxable income excludes non-business items and is defined similar to EBITDA for taxable years beginning in 2018 and ending before Jan. 1, 2022. Starting in 2022, adjusted taxable income is defined similar to EBIT.
Small businesses (under $25 million average gross receipts for prior three years) are exempt, and certain real estate and farming businesses can elect out of this provision at the cost of longer depreciations periods. Highly leveraged funds should assess re-capitalization strategies and whether any real property trade or business should elect out.
NET OPERATING LOSSES AND EXCESS BUSINESS LOSSES
Net operating losses (NOLs) for individuals and businesses are limited to 80 percent of taxable income for losses arising after Dec. 31, 2017. In addition, the TCJA eliminates the carryback provision, which may be a disadvantage to sellers who are looking to capture the tax benefit of transaction cost deductions by creating an NOL to carry back to preacquisition years. The valuation of entities generating NOLs may also be affected.
Business losses for individuals are limited to $250,000 per year ($500,000 for joint returns) for tax years beginning after Dec. 31, 2017, and before Jan. 1, 2026. Disallowed losses are added to the individual's NOL carryforward.