Written by Vibhav Mariwala | Mumbai |
Published:July 17, 2017 1:37 am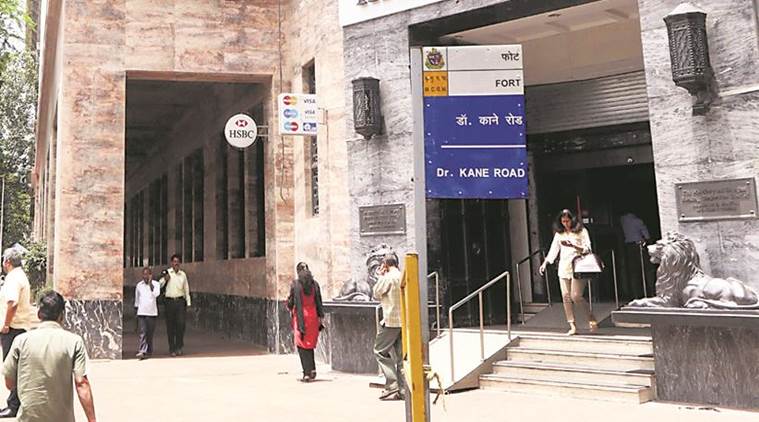 The 250-metre Dr Kane Road is sandwiched between Mahatma Gandhi Road and the Bombay High Court, and merges into the Mumbai University Road. (Express Photo by Ganesh Shirsekar)
The thousands of individuals who flock to the Bombay High Court daily use Dr Kane Road to enter it. However, not many know about Dr Pandurang Vaman Kane, or his contribution to the modern Hindu Law.
Born in 1880, Dr Kane was a Sanskrit scholar, lawyer, Parliamentarian and Indologist. He is best known for his work History of the Dharmasastra, one of the most comprehensive books on Hindu Law, spanning nearly 6,500 pages. For his work, he was awarded the Bharat Ratna, and Mahamahopadhayaya, an honour given to Sanskrit scholars.
Rajan Jayakar, city historian and solicitor, notes, "P V Kane was a pioneer in interpreting and collating different perspectives of Hindu Law and his book is one of the greatest contributions made to this field."
The 250-metre street named after him is sandwiched between Mahatma Gandhi Road and the Bombay High Court, and merges into the Mumbai University Road. The court's two major entrances are located on the road, which is flanked by different law firms and is home to HSBC Bank's India headquarters and the Standard Chartered Bank.
Dr Kane was a practising lawyer at the Bombay High Court from 1911, but also took pro-bono cases from districts like Pune and Satara. After working as a lawyer for less than six years, Dr Kane was appointed Professor of Law at the Government Law College, Bombay. Kane was also a member of the managing committee of the Bombay Asiatic Society and Vice-chancellor of Bombay University.
According to Uma Narayan, Deputy Registrar of the Bombay High Court Library Museum and Legal Research, "He was a great man and must be remembered for his work." Some of Dr Kane's pro-bono cases were especially important in changing the socio-political ethos of the country.
They included fighting for the rights of Mahars to securing the rights of widows in Hindu temples and preventing the closure of the Deccan college, recounts Jayakar. He passed away in 1972.
Dr Kane Road merges onto the University Road to come exactly opposite Mumbai university, a perfect way to commemorate his legacy of scholarly research, litigation and teaching.
Jayakar says, "The road behind the high court is appropriately named because it connects two institutions that Dr Kane was an integral part of and extensively contributed to," Jayakar says.
Have a comment or suggestion for Streetwise? Write to mumbai.newsline @expressindia.com with subject line: Streetwise
For all the latest Cities News, download Indian Express App