Plan to gather evidence of crime and terrorism 'quickly and efficiently across borders'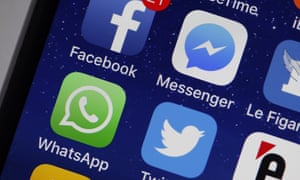 The European commission is seeking to force technology companies wherever they are based in the EU to hand over emails, text messages and app communications of terror suspects within hours of a court order.
Under the plans, judges in one member state will be able to seize electronic evidence held on a service provider in another European country through a transnational European production order.
The powers would further cover the seizure of data held outside the EU by a tech company "offering services in the union and established or represented" in an EU member state.
The information will have to be handed over by the service provider within 10 days of receiving the warrant, or as little as six hours in emergency cases.
Currently, depending on the legal vehicle, the time limits before which the tech companies need to respond to national courts can vary between 120 days to 10 months.
Frans Timmermans, the European commission's vice-president, said: "Electronic evidence is increasingly important in criminal proceedings. We cannot allow criminals and terrorists to exploit modern and electronic communication technologies to hide their criminal actions and evade justice.
"There must be no hiding place for criminals and terrorists in Europe, online or offline. Today's proposals will put in place unprecedented tools enabling the competent authorities not only to gather electronic evidence quickly and efficiently across borders but also ensuring robust safeguards for the rights and freedoms of all affected."
The tech companies will also be under an obligation not to delete specific types of data.
European Digital Rights, a campaigning group, has warned that the measures pose a threat to people's fundamental rights. However, the commission insisted that the order would only be applicable in the most serious of cases, and that all the normal safeguards of the judicial process would be in place.
More than half of all criminal investigations include a cross-border request to obtain electronic evidence, the commission said. The current ways to obtain such data were said to be "much too slow and cumbersome". Almost two-thirds of crimes where electronic evidence is held in another country cannot be properly investigated or prosecuted, officials added.
The commission also wants to give law enforcement authorities access to bank account information, no matter where the data is held, in an effort to cut of the financing of terror groups active in Europe.
The level of information will be limited, however, to that held in national, centralised registries enabling the authorities to identify in which banks a suspect holds accounts.
As part of the roll-out of new initiatives devised in response to attacks on European soil in recent years, the EU is also seeking to improve the security features of ID cards used by citizens of member states in the Schengen travel area. Fingerprints and facial images will be stored on a chip in the cards.
An estimated 80 million Europeans currently have non-machine-readable ID cards without biometric identifiers.
Julian King, the UK's European commissioner, responsible for security, said: "By giving law enforcement access to crucial pieces of financial information, we are closing another loophole being exploited by terrorists, and hitting them where it hurts – their finances."