A third of people who win tribunals do not see the money awarded by employment tribunals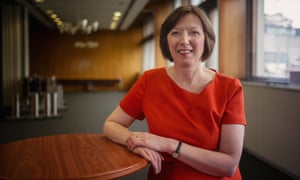 Employment tribunals are supposed to be a recourse to justice, yet thousands of workers who win their claims never receive a penny of compensation. The government says it is committed to tackling the problem and forcing culpable employers to pay up. But new data reveals that its attempts fall woefully short, with the vast majority of unpaid claimants receiving no help at all.
Grahame Healiss, 27, is one of a growing number of claimants let down by the system. He was sacked from his job at a call centre in Liverpool after complaining about his girlfriend being sexually harassed by a team leader. "It was a really disturbing time, seeing the most important person in my life being subjected to such blatant abuse," Healiss recalls. "I had to do something."
The couple took their case to tribunal and were awarded damages of £40,000. Yet eight months on, no money has been paid. Their employer, M&R Marketing, went into liquidation before the final hearing and dodged its liability. This is a common ruse.
According to government data, more than a third of successful claimants never receive any of their compensation, and less than half are paid in full. "For some people, it's worse than if they'd never taken the case in the first place," says Emma Satyamurti, a partner at law firm Leigh Day. "It compounds the sense of injustice."
Lydia Stone, 31, has all but given up receiving any of the £28,000 she was awarded three years ago for being unfairly sacked from an ice-cream parlour, Tom & Erin's in Weymouth. Stone lost her job when she told her employer she was pregnant. "The next morning I had a letter from the owner saying my employment was over," she says. Stone took her case to an employment tribunal and received an unequivocal judgment: "The claimant was unlawfully discriminated against on the grounds of her sex," it says. Again, though, her former employer liquidated the company and transferred its assets to a sister company called Tom & Erin's Gift Shop. It matters little that the new company is registered at the same address and sells the same products. "The shop is still there: it's open for business and selling ice cream. It just seems so wrong that they can get away with it," says Stone.
A spokesperson for the government's Insolvency Service admits there could be hundreds of cases like this every week. The problem is that it is hard, not to mention costly, to prove that companies are deliberately going bust to avoid paying awards.
"Even if it's obvious what a company has done, the costs involved in trying to challenge it outweigh the benefit," says David Carter of The Sheriff's Office, a debt collection firm. Carter says the transfer of assets between companies is something his firm encounters often, yet their hands are tied to do anything about it. "The government needs to tighten up the law."
The problem could be addressed by denying public contracts to the offending businesses, disqualifying directors, and allowing employment tribunals to enforce payment directly. Earlier this year the government introduced fines for employers who don't pay up, but very little has changed. Figures seen by the Observer reveal that in the five months since the penalty system has been in place it has helped in 11 cases, bringing in £55,000 in unpaid awards. According to TUC figures, that equates to just 1% of cases where successful claimants have not been paid.
"It's going to take some time for the system to bed in," said a spokesperson for the Department for Business. "But early signs are encouraging."
TUC general secretary Frances O'Grady says urgent change is needed: "Too many employees who win cases don't get the money they're owed. The government must take tough action on employers who refuse to pay up."