By: Express News Service | New Delhi |
Published: March 14, 2018 3:39 am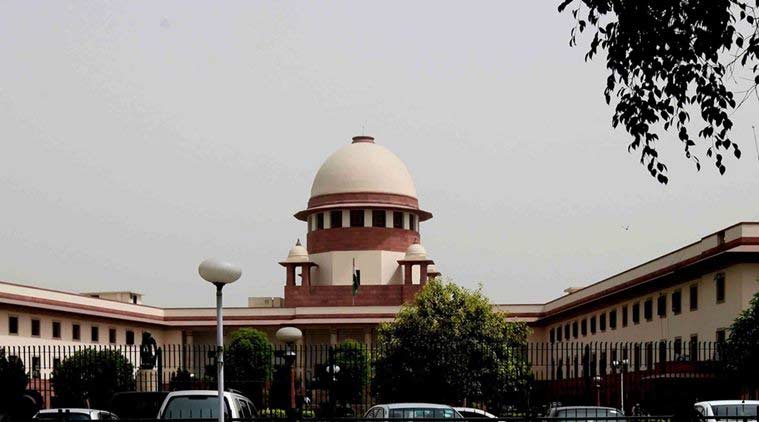 Supreme Court of India.
The Supreme Court on Tuesday held that "foreign law firms/companies or foreign lawyers cannot practise profession of law in India either in the litigation or in nonlitigation side."
The ruling came from a bench of Justices A K Goel and U U Lalit which heard a batch of appeals against orders of the Bombay and Madras High Courts. The court upheld the two judgments to the extent that foreign law firms could not practise in India. However, it modified the Madras High Court order which said there was no bar on these firms or their lawyers visiting India on "fly in and fly out" basis for giving legal advice to clients here "regarding foreign
law or their own system of law and on diverse international legal issues."
The bench said "the expression "fly in and fly out" will only cover a casual visit not amounting to "practice." It added that "in case of a dispute whether a foreign lawyer was limiting himself to 'fly in and fly out' on casual basis for the purpose of giving legal advice…or whether in substance he was doing practice which is prohibited, can be determined by the Bar Council of India."
"(The) Bar Council of India or Union of India will be at liberty to make appropriate Rules in this regard including extending Code of Ethics being applicable even to such cases," it added. On the question whether foreign lawyers can conduct international commercial arbitration in India, the order said "there is no absolute right of the foreign lawyer to conduct arbitration proceedings in respect of disputes arising out of a contract relating to international commercial arbitration."
The bench pointed out that the Advocates Act made it clear that "advocates enrolled with the Bar Council alone were entitled to practice law, except as otherwise provided in any other law." All others can appear only with the permission of the court, authority or person before whom the proceedings are pending, it said, adding the regulatory mechanism for conduct of advocates applies to non-litigation work too.
For all the latest India News, download Indian Express App