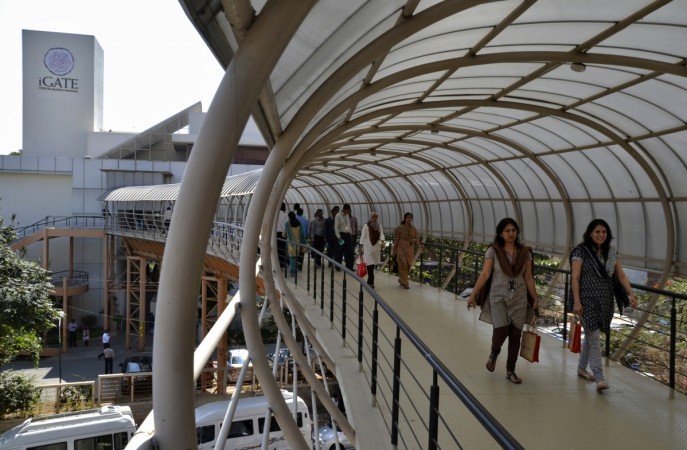 Information Technology firms in India witnessed their employee strength shrinking as the companies reduced headcounts by 3,000 in the first quarter (Q1) of the current fiscal year. This is the first sequential fall seen in the sector in a decade.
The combined headcount of the country's top 15 listed IT companies was down by around 3,000 employees compared to the previous quarter ended March, Business Standard reported.
Eight of the top 15 companies reported a drop in manpower.
Tata Consultancy Services (TCS), Infosys, Tech Mahindra and Oracle are among other companies that reported a reduction in employee headcount.
Further, Tech Mahindra saw the biggest reduction in the employee headcount last quarter by around 2,000 workers. Infosys and TCS joined the line too. Gross hiring will be lower in the fiscal year 2018, according to Ajoyendra Mukherjee, the global head of human resources at TCS.
The decline in staff could well suggest that there is a slowdown in the industry.
A few months ago, the software industries have been in the spotlight for mass layoffs of the employees suggesting slowdown in the sector and more automation feeding on human labour.
Big employers such as Cognizant, TCS, Infosys, and Tech Mahindra sacked thousands of employees. Last month, several media reports suggested that seven of the biggest IT firms were planning to ask at least 56,000 engineers to leave this year.
In fact, eleven former Tech Mahindra employees early this month moved to the labour court to file cases against the employer.
Kiran Chandra, founder member of ForIT said to people who gathered in Hyderabad streets early this month to protest against the mass layoffs in the software sector that it is illegal to retrench employees under the guise of underperformance. He asserted that the workers are protected under the law of the land and no one can be fired without process of law.
Scroll down for video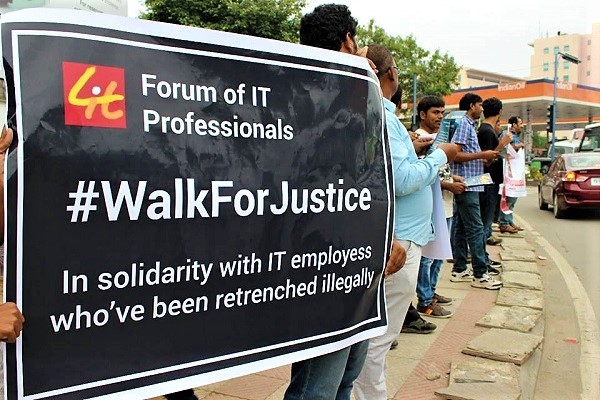 Unclear trend
The trend of IT employment is, however, swinging between reports of slowdown and continued mass hiring by the software companies.
Few companies reported net additions to their staff count last quarter which include Wipro, HCL Technologies, Hexaware, Mindtree and KPIT Cummins.
Also, early this month, reports suggested that multinational companies like Accenture, Capgemini, Oracle, IBM are hiring in hundreds, some in millions.
Accenture had 5,396 job openings in India this month.
Amid rising concerns of their slowdown in hiring activity, mass layoffs and now reducing headcounts, the big IT companies are still employing many people in India.