With more than 20 years combined experience in commercial litigation, arbitration, and international law, Laura M. Reich and Clarissa A. Rodriguez have formed a new law firm, Reich Rodriguez, PA.
Rodriguez, one of only 53 Board Certified International Law attorneys in Florida, believes that their "experience in both commercial litigation and arbitration, as well as expertise in international law, offers clients a wide range of creative and thoughtful options for dispute resolution."
Reich, who focuses on complex commercial dispute resolution as both a litigator and as an American Arbitration Association arbitrator, agrees.
"In our opinion, clients in the US and internationally are looking for different, more efficient and cost-effective dispute resolution, and we intend to offer that to them," Reich said. Plus, with Clarissa's expertise as one of only a handful of Board Certified International Law attorneys in Florida — and one of fewer than 10 women with that certification — we can handle a wide variety of global issues."
Reich Rodriguez is one of only a few law firms in Miami specializing in commercial litigation and international law that is owned and operated entirely by women, a fact of which both Reich and Rodriguez are proud.
"In general, women are underrepresented as law firm owners and at the top levels of law firm management," Reich said. "That disparity is even greater in international law where we practice, but we are encouraged by the success of other women in the field and look forward to working with them."
In addition to practicing in the areas of commercial and consumer litigation and arbitration, the firm also will be focusing on a "new" area of law — art recovery and restitution law.
The firm is based in Miami Shores with meeting space available in Downtown Miami. For more information, contact Reich Rodriguez at 786-420-6235.
---
Connect To Your Customers & Grow Your Business
Click Here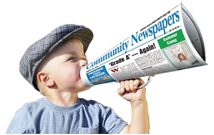 ---