Written by Jay Mazoomdaar
| New Delhi |
Updated: November 9, 2017 5:28 am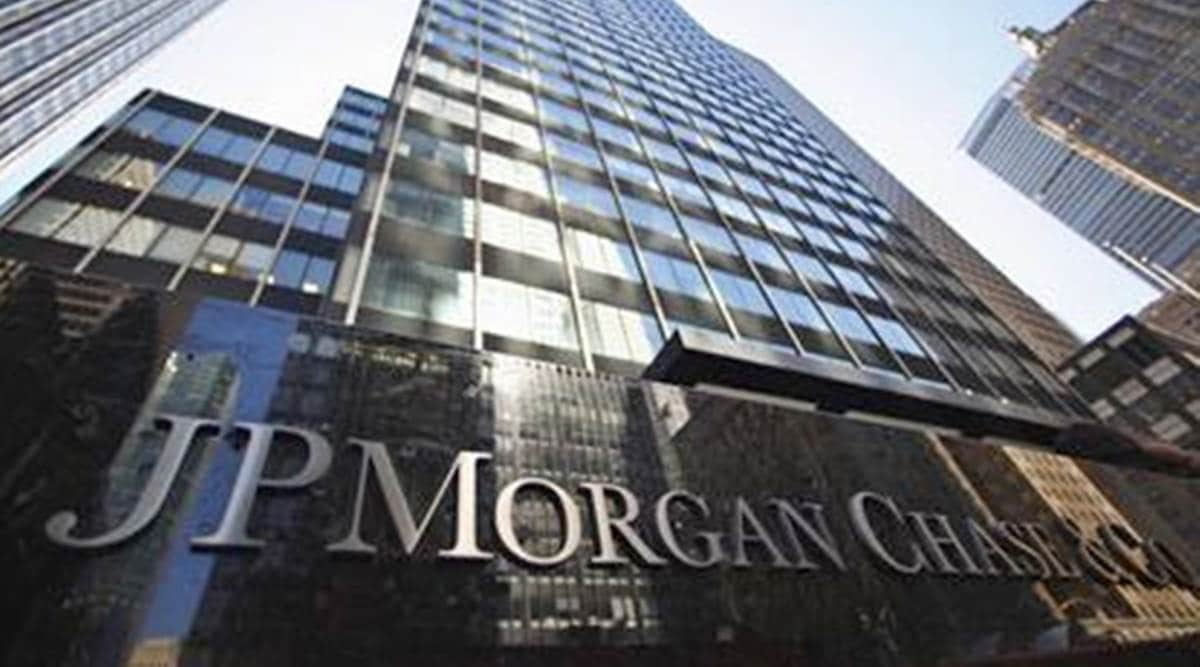 Appleby records show that JP Morgan wanted the documents prepared for the share transactions vetted within three days.
Months before Emaar MGF filed for demerger, financial services major JP Morgan approached Bermuda law firm Appleby in September 2015 for legal assistance in selling over 7 million equity shares it held in the Indian realty developer to Hong Kong-based asset management firm SSG Capital Management, Appleby records show. SSG had already invested Rs 600 crore in Emaar MGF in January 2015. Dubai-based Emaar Properties PJSC and India's MGF Development Ltd announced the decision to end their joint venture — Emaar MGF — through reorganisation and demerger in April 2016.
Appleby records show that JP Morgan wanted the documents prepared for the share transactions vetted within three days. Appleby's Mauritius office went ahead with the assignment even though its own compliance department flagged a number of ongoing investigations into corruption charges against Emaar MGF in India.
In 2007, JP Morgan Mauritius Holdings II Limited (JPII) — a subsidiary of JP Morgan Chase & Co — picked up 7,237,704 equity shares in Emaar MGF. According to Appleby records, JP Morgan Mauritius Holdings VI Limited (JPVI), the parent company of JPII, financed the share acquisition through an interest-free loan of $24.67 million to JPII.
Subsequently, JPVI transferred its shareholding in JPII to its wholly-owned Mauritius subsidiary Indocean Financial Holding Limited (Indocean) along with all rights in the loan to JPII.
In September 2015, show Appleby records, JP Morgan proposed to transfer the 7,237,704 Emaar shares from JPII to Indocean which, in turn would transfer the shares of JPII to JPVI. Thereafter, the SSG group was to acquire Indocean – ie, the Emaar shares — from JPVI.
Also Read | 714 Indians in Paradise Papers 
While the 7,237,704 Emaar shares were then valued at US$2.5 million, show Appleby records, Indocean would pay JPII $1 in cash and the remaining price would be set off against "a certain amount of" the $24.67 million loan owed by JPII. According to Appleby records, the balance of the loan would be "forgiven" by Indocean.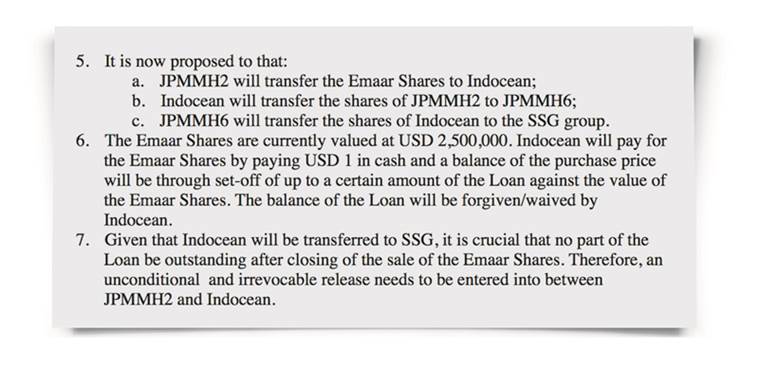 "Given that Indocean will be transferred to SSG, it is crucial that no part of the loan be outstanding after closing of the sale of the Emaar Shares," read the brief for Appleby, which was to ensure that "an unconditional and irrevocable release" be "entered into between JPII and Indocean."
Underlining the urgency, in its first email on the assignment to Appleby on September 14, 2015, JP Morgan sought a fee quote "no later than 15 September 2015" and once approved, Appleby's comments on the share transfer documents "no later than 17 September 2015."
Under section 9.1(i) of the Income Tax Act, "all income accruing or arising, whether directly or indirectly, through or from any business connection in India, or through or from any property in India, or through or from any asset or source of income in India, or through the transfer of a capital asset situate in India" are taxable in India.
Appointed as the Mauritian law advisor to facilitate the transactions, Appleby did a "world check" on the firms involved, on September 15. Its compliance department flagged these cases against Emaar MGF:
Feb 2008: Case registered by Delhi police for suspected involvement in land scam.
Dec 2009: Allegedly involved in money laundering scam.
Feb 2012: Chargesheet filed by CBI under Prevention of Corruption Act as accused in the Andhra Pradesh Industrial Infrastructure Corporation (APIIC)-Emaar properties scam.
June 2014: Office premises searched by Income Tax department for alleged tax evasion.
EXPLAINED: Why the Paradise Papers matter
Asked to take a call, Appleby's dispute resolution department held that these would not "affect the present engagement". Approving the assignment worth $8,000-10,000 Malcolm Moller, head of Appleby's Mauritius operations, wrote: "It should be ok."
SEE PHOTOS | Paradise Papers: Here are the Indians on the list
RESPONSE
A spokesperson of Emaar MGF Land Ltd stated: "JP Morgan has been a shareholder of the company since 2007, holding approximately 0.7 per cent equity shares. As per the records of the company, the said entities transferred these shares during 2015 and 2016. These transactions were secondary market transactions between the said entities, and the company has no role or financial involvement in such transactions, except recording the name of the shareholders in its records. No money was either paid by the company nor any money was received by the company due to such transactions. We are not privy to any documents relating to these transactions. Emaar MGF is a law abiding corporate citizen and has always operated itself in compliance with the law of the land."
JP Morgan did not respond to questionnaires emailed by The Indian Express.
Click here for full coverage on Paradise Papers
For all the latest India News, download Indian Express App