Written by Partha Sarathi Biswas
| Pune |
Published:October 18, 2016 1:57 am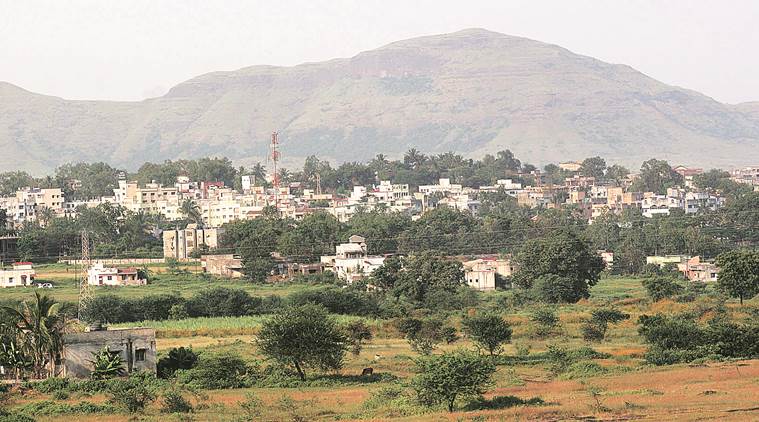 Industrial belt of Talegaon
PUNE IS often referred to as the Detroit of East because of the strong presence of the automobile and auto-ancillary industries in Pune. Concentrated along the Talegaon-Chakan industrial belt, these firms have not only brought in a major transformation of the area but also helped in putting the district's name on the global map. However, along with job generation, industrialisation has also given rise to the dark underbelly of crime, which has been targeting the industries in the area.
Talegaon-Chakan —with its semi-urban and semi-rural background—has thrown up many challenges that other industrial areas like Hinjewadi, Ranjangaon or Baramati has not. With almost all political parties active in the area over the years, this itself, has given rise to local leaders who turn to industries to fill their pockets. Contracts related to head loaders, employment of temporary staff, security guards and transportation are the easiest methods to generate assured and fast cash for the local leaders. Muscle power always came into picture when such contracts were to be given by the industries. Also, common are cases of vandalism when companies do not adhere to 'requests'.
Such was the seriousness of the issue some years ago that the NCP chief, Sharad Pawar, had conveyed a special meeting of the industries, the police and the local leaders to resolve the issue. The meeting had seen the appointment of a special commission, headed by a senior police officer of the rank of IG. The other commission members included representatives of the industries and other stake holders. Pawar had even asked the local political leaders to ensure the industrial peace is not disturbed in the area. However, due to lack of constant follow-up, the commission had failed to take off the way it had to.
Unlike Hinjewadi, majority of the industries in the Chakan-Talegaon areas are small and medium enterprises. Around 7,000 such companies rub shoulders with 100-odd bigger companies in the area. Geographically, the area is also one of the largest in the district and constant policing is impossible. The appointment of private security guards-like those being employed in Hinjewadi –has not been possible being economically non-viable.
On problems pertaining to the area, Anant Sardeshmukh, director-general of the Mahratta Chamber of Commerce Industries and Agriculture (MCCIA), said there has been a demand from the industries to have a separate police unit for the area. "Such a force will be able to help in preserving the law and order of the area," he said. Sardeshmukh said the police should take all necessary steps to infuse confidence among the industries in this belt. "Otherwise, the current atmosphere is not conducive for the growth of the industry," he said.