Blue J Financial, Media Law Group and Sugarbird Marketing announce partnership to offer one-stop services for entrepreneurs starting new businesses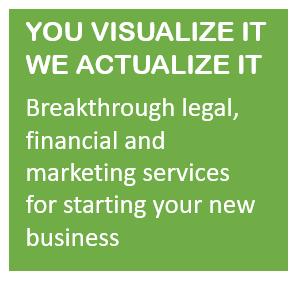 We accelerate business growth
SEATTLE – March 28, 2018 – PRLog — Three companies who specialize in helping set up and grow new businesses are partnering to offer one-stop access to financial, legal and marketing services for entrepreneurs. Seattle-based Media Law Group and Sugarbird Marketing and Austin, TX-based Blue J financial have packaged nine essential services every new business needs including business planning, business formation, financial management, branding and website development.
"Based on our own experience as business owners, we understand that setting up a new business can be a complex and intimidating process whether you are opening a food truck, a nonprofit or a tech startup," says Laurie Chen, co-founder of Blue J Financial. "Our goal is to offer clients a roadmap supported by a set of packaged services that take the mystery out of the process at an affordable price." Blue J Financial will offer a range of financial services including accounting and bookkeeping, cash flow forecasting, financial modeling and payroll.
Managing partner of Media Law Group, Lara Lavi, ESQ will focus on ensuring that entrepreneurs choose the appropriate entity and financing vehicles for their new business. "Once the business has been set up, we also work to ensure that our clients protect their business assets through copyrights, trademarks, and trade secret protections," she said. According to Lavi, laying a strong legal and financial foundation from the outset is critical as organizations grow.
To ensure that new businesses can attract and convert new customers, Sugarbird Marketing will offer branding, messaging, website development and PR services. "We are excited to team up with Lara Lavi and Laurie Chen to offer wrap-around services for entrepreneurs. We believe that together we offer a depth and breadth of support which will accelerate growth," says Sugarbird Marketing's founder and CEO, Janinne Brunyee.
Brunyee said that the partnership will operate using an account management model. "This means that each client will have a single point of contact for accessing our services. Our account managers will take the time to understand each client's business goals and connect them with the best combination of services that will meet their needs."
Entrepreneurs interested in accessing business startup services are invited to visit https://www.sugarbirdmarketing.com/start-a-new-business/ for a free consultation.
###
ABOUT BLUE J FINANCIAL
Founded by seasoned CPAs, Laurie Chen and Sarah Chu, Blue J Financial provides affordable, efficient, and on-demand accounting, tax, and finance support that allows entrepreneurs and small businesses to focus on running their business without being burdened by the myriad financial tasks that need to be done.
https://www.bluejfinancial.com/mlg
ABOUT MEDIA LAW GROUP
Media Law Group operates at the intersection of creativity, law and business to offer growth-oriented solutions to artists, entrepreneurs and established businesses. Managing partner, Lara Lavi, is also a Grammy-winning career singer-songwriter who has been signed to major labels and publishing houses as well as developed her career through her own label – Very Juicy Records.
www.medialawgroup.net/BlueJ
ABOUT SUGARBIRD MARKETING
Sugarbird Marketing is a purpose-driven marketing and communications firm specializing in brand messaging, content marketing, website design & development and digital marketing solutions. Founder and CEO, Janinne Brunyee has worked with large companies, startups and nonprofits to develop powerful messaging that articulates the value that is delivered to key audiences. Sugarbird uses this messaging to create highly functional and aesthetically pleasing websites to deliver client messages to key audiences.
https://www.sugarbirdmarketing.com/