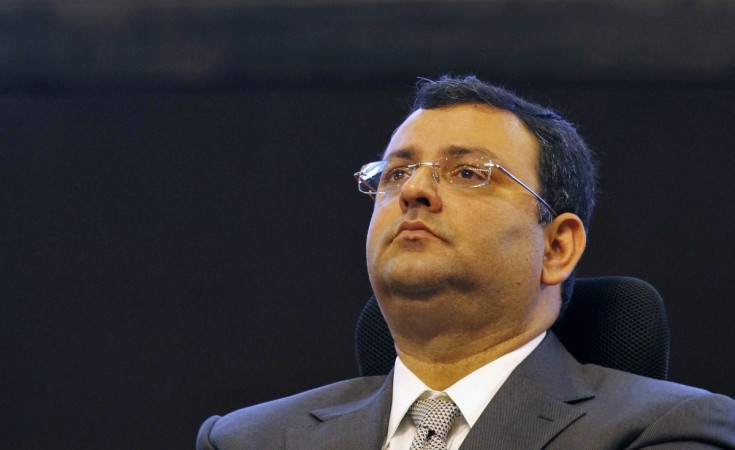 In the latest development in the fight between Tata Group and the Mistrys, National Company Law Appellate Tribunal (NCLAT) on Thursday said that Cyrus Mistry can argue his case of oppression and mismanagement against Tata Sons at National Company Law Tribunal (NCLT).
NCLAT, however, dismissed petitions filed by the former Tata Sons chairman on maintainability pleas against the company saying that he didn't have requisite shareholding to bring charges, Press Trust of India reported.
According to the Companies Act, a petitioner should hold at least one-tenth of the issued share capital of a company or represent 10 percent of the total number of members to file cases alleging mismanagement and oppression of minority shareholders.
A NCLAT bench headed by Justice SJ Mukhopadhaya has asked NCLT to dispose of the matter in three months.
Cyrus and his brother Shapoor Mistry's two investment — Cyrus Investments and Sterling Investments — had moved NCLAT over maintainability of their petitions filed against the Tata group and waiver required for it under the Companies Act 2013.
Earlier in April, the Mumbai bench of NCLT had rejected the waiver plea filed by the investment firms. Following that, both the investment firms had moved the appellate tribunal. The appellate tribunal had heard both pleas together, the agency reported.
Back in October 2016, Tata Sons had ousted Mistry from the post of chairman of the $100 billion salt-to-software conglomerate. Since then, allegations have been flying both ways between Mistry and Ratan Tata.
Last week, Tata Sons had sought shareholders' approval to amend its memorandum of association and articles of association to convert itself from a public limited company to private limited.
Soon after the decision, Cyrus Investments objected to Tata Sons' attempt to convert to a private limited company, saying it amounts to oppression of minority shareholders.
"The proposal to convert Tata Sons from a public company to a private company constitutes yet another act of oppression of the minority shareholders of Tata Sons at the hands of the majority shareholders," Cyrus Investments said in a letter to Tata Sons' board of directors.
In August, the board of Tata Sons, under the chairmanship of N Chandrasekaran, had ordered the group to snap all ties with Cyrus and Shapoor Mistry's SP Group.