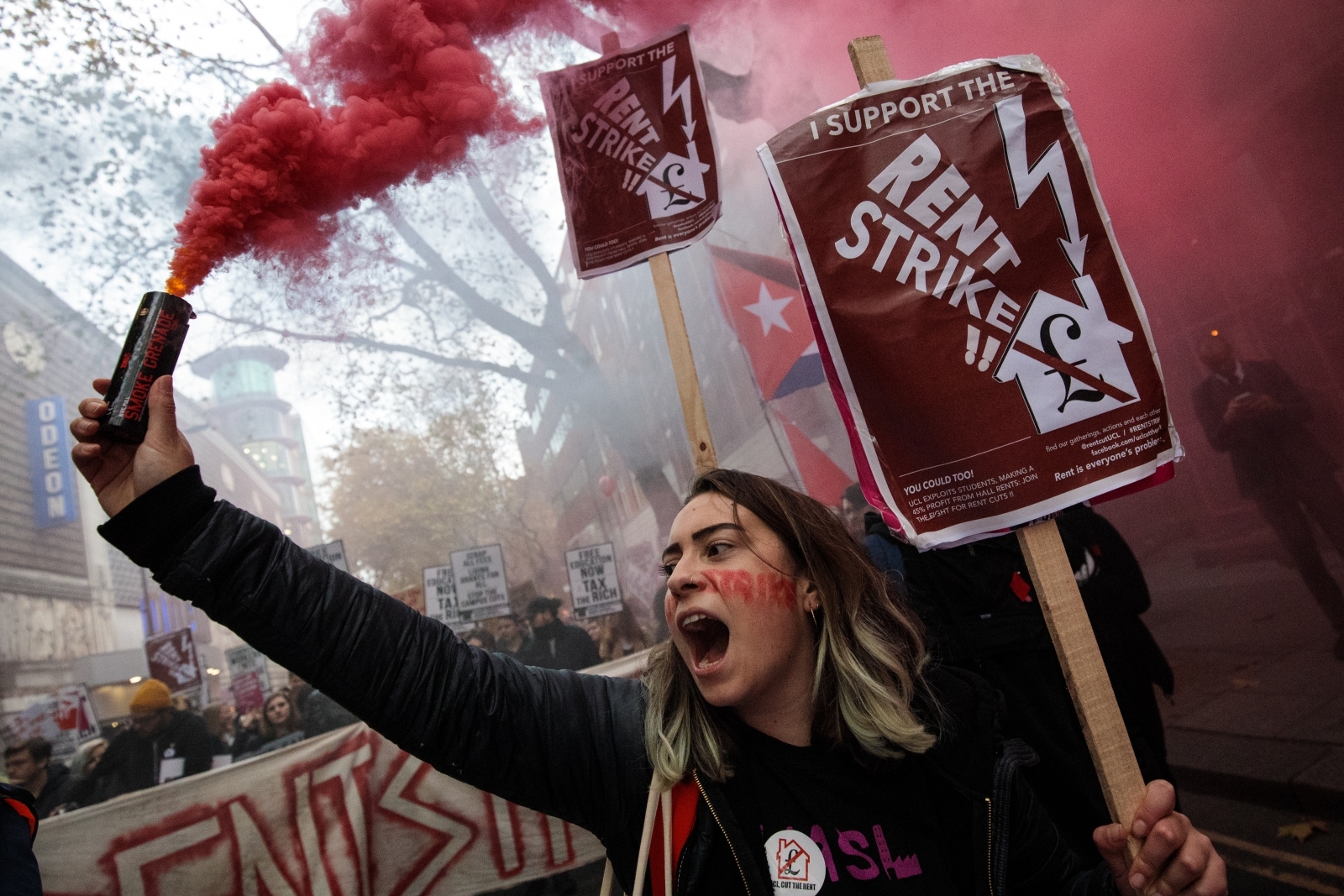 A new leak from inside the murky world of corporate intelligence has revealed how big-name companies hired private spies to infiltrate groups of activists and protesters.
An investigation exposed how major firms including the Royal Bank of Scotland (RBS), British Airways, Caterpillar and Porsche employed such firms to work on their behalf. Often staffed by ex-police officers, critics warn corporate intelligence is largely unregulated.
"Hundreds of pages of documents" detailing two intelligence outfits were obtained by the Bureau of Investigative Journalism and The Guardian, covering the period between 2003 and 2011.
The files highlighted the secret dealings that companies had with C2i International and Inkerman Group.
The leak detailed how undercover agents infiltrated activist groups, gained trust, and compiled reports on activities.
Targets included phone mast protesters and the family of Rachel Corrie, a 23-year-old US activist killed after being crushed to death by a bulldozer in Gaza in 2003.
Documents revealed manufacturing giant Caterpillar hired C2i to snoop on Corrie's family, who were taking legal action against the firm, claiming it had sold the Israeli army the bulldozer responsible for her death – allegedly being used to destroy Palestinian homes.
The Guardian found that a phone conversation between Rachel's mother, Cindy, and supporters of the ultimately failed lawsuit was heard by C2i and later compiled into a "threat intelligence alert".
Caterpillar also allegedly hired the Inkerman Group to monitor protesters in the UK.
UK energy firm RWE hired Inkerman to obtain "intelligence on potential threats or issues in the form of weekly reports and ad hoc updates". The arrangement, it noted, ended in 2009.
The leak showed that C2i claimed to have "real-time intelligence assets" in Greenpeace and Friends of the Earth. Other major clients were Royal Bank of Scotland, British Airways, and Porsche.
The source of the leak remains unknown at the time of writing.
British Airways claimed that C2i was only used on a trial basis. RBS, meanwhile, said in a statement that it no longer uses private intelligence firms to "gather information" but noted that it still needs private security to monitor any threats made against its own employees.
Porsche told the Bureau of Investigative Journalism that it had used C2i for a short contract in 2008 to gain insight into "environmental protests" against a London showroom.
British law enforcement is known to use undercover officers to infiltrate political groups – sometimes with controversial consequences. But some officers complained to The Guardian that corporate spies doing similar work operate in a space which is "uncontrolled and unrestrained".
The industry, which prefers to remain under the radar, was thrust into the limelight earlier this year after Orbis Business Intelligence – co-founded by ex-MI6 officer Christopher Steele – was exposed as the firm behind a dossier about US president Donald Trump's alleged links to Russia.