TORONTO — TD Bank has enlisted the help of an outside company to review its business in light of reports that some employees allegedly broke the law in order to meet sales targets and keep their jobs.
"It's not an unusual event in the bank that we ask outside firms to come and assist us," CEO Bharat Masrani told reporters following the bank's annual shareholder meeting Thursday.
'Many times they are able to provide us with resources, they are able to provide us with perspectives from the industry."
Masrani declined to say which firm would be helping the bank or how long the process will take.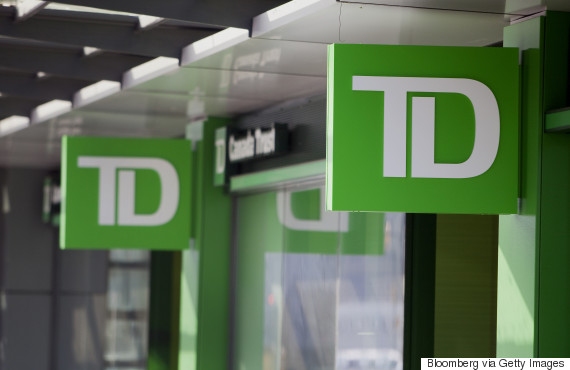 A TD Bank branch in Vancouver. (Photo: Ben Nelms/Bloomberg via Getty Images)
"I want to make sure that it is done thoroughly and make sure that we do it right, but I also want to see it done in a reasonable period of time," he said.
Masrani opened his speech to the company's shareholders by addressing reports from the CBC several weeks ago, which cited unnamed bank employees who alleged they used aggressive, and in some cases illegal, sales practices.
Masrani said he has been speaking with TD employees across the country since the report came out and he doesn't believe that the problem is pervasive.
TD has roughly 13 million personal banking customers in Canada, who last year had more than 100 million interactions with tens of thousands of bankers, he said.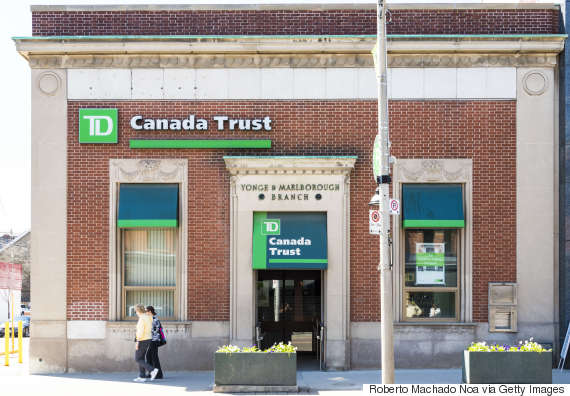 A TD Bank branch in Toronto. (Photo: Roberto Machado Noa/LightRocket via Getty Images)
Meanwhile, the bank said it received a few hundred complaints last year regarding its sales practices that were escalated beyond the initial stage. Less than 100 of those complaints had compliance concerns, Masrani said.
All of the concerns were investigated and addressed, Masrani said.
"I don't believe we have a widespread problem, but any one problem is one too many, so we will look at that," Masrani told reporters.
The Financial Consumer Agency of Canada has launched its own investigation into business practices among federally regulated financial sector following the reports.
The Canadian Bankers Association, which represents the country's largest banks, has said its members will co-operate with the review.
Also on HuffPost:
Close
Tangerine Money-Back Credit Card
2nd Place: SimplyCash Card from American Express
3rd Place: RBC Cash Back MasterCard

Scotia Momentum Visa Infinite
2nd Place: MBNA Rewards World Elite MasterCard
3rd Place: BMO CashBack World Elite MasterCard

President's Choice Financial World Elite
2nd Place: Capital One Platinum MasterCard (for Costco members)
3rd Place: President's Choice Financial MasterCard

Scotia Momentum Visa Infinite
2nd Place: Shell CashBack World MasterCard from BMO
3rd Place: MBNA Smart Cash MasterCard credit card

BMO SPC CashBack MasterCard
2nd Place: Scotiabank SCENE VISA Card
3rd Place: StudentAwards MBNA Rewards MasterCard credit card

MBNA TrueLine MasterCard
2nd Place: American Express Essential Card
3rd Place: National Bank Syncro MasterCard

Blue Sky Credit Card from American Express
2nd Place: Capital One Aspire Travel Platinum MasterCard
3rd Place: Shell AIR MILES MasterCard from BMO

TD Aeroplan Visa Infinite
2nd Place: American Express AeroplanPlus Platinum Card
3rd Place: CIBC Aventura Visa Infinite

Alaska Airlines World Elite MasterCard
2nd Place: The Starwood Preferred Guest Credit Card from American Express
3rd Place: WestJet RBC World Elite MasterCard

Scotiabank GM VISA Card
2nd Place: President's Choice Financial World Elite MasterCard
3rd Place: MBNA Rewards World Elite MasterCard

Capital One Guaranteed MasterCard; Capital One Guaranteed Secured MasterCard
2nd Place: National Bank MC1 MasterCard
3rd Place: Home Trust Secured Visa Card

MBNA Platinum Plus MasterCard
2nd Place: American Express Essential Card
3rd Place: RBC Rewards Visa Gold