Written by Khushboo Narayan
| Mumbai |
Updated: October 16, 2017 7:29 am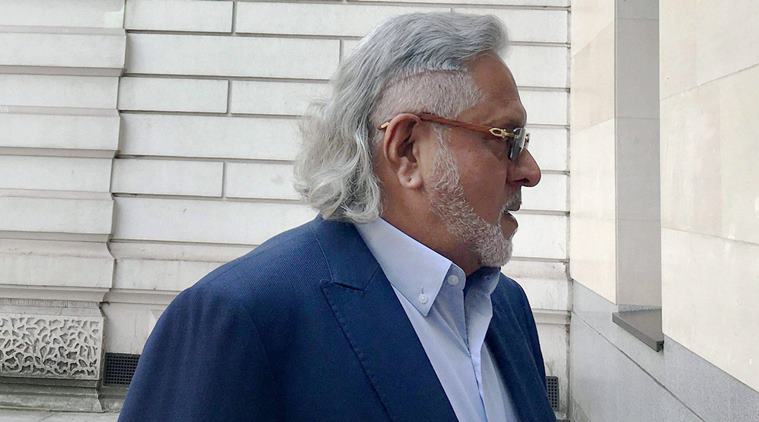 In 2007-08, Mallya transferred 89 of the 99 shares he held in IQ Bridge, Mauritius, to Liberia-registered Lombard Wall Corporate Services Inc, the report said. (Source: File/PTI)
A PROBE by the Serious Fraud Investigation Office (SFIO) has found that two foreign entities controlled by liquor baron Vijay Mallya, which had a stake in Kingfisher Airlines Ltd, carried out financial transactions with a Liberia-registered entity named in the Panama Papers, after the merger of the airline with Deccan Aviation Ltd.
According to the SFIO report, IQ Bridge Limited, Mauritius, and its Indian subsidiary, IQ Bridge Limited, Bangalore, controlled by Mallya and the UB Group, held 15 lakh and 52 lakh equity shares respectively in Kingfisher Airlines before its merger with Deccan Aviation. In 2007-08, Mallya transferred 89 of the 99 shares he held in IQ Bridge, Mauritius, to Liberia-registered Lombard Wall Corporate Services Inc, the report said.
The SFIO report said that UB Overseas Limited (UBOL), an overseas subsidiary of United Breweries Holdings Ltd incorporated in the British Virgin Islands (BVI), bought 1.67 crore shares of Kingfisher Airlines on September 3, 2007, for Rs 50.02 crore. This was nine days before the airline began its open offer to acquire 20 per cent shares of Deccan Aviation.
During the open offer, UBOL borrowed $12.39 million from Lombard Wall Corporate Services and, along with another firm Kingfisher Finvest (India) Ltd, acted "as a person in concert" to acquire 97.62 lakh shares of Deccan Aviation, said the SFIO report. It alleged that in January 2008, UBOL transferred its 1.67 crore shares in IQ Bridge, Mauritius, just a day before the swap ratio for the merger was announced.
The SFIO report said while IQ Bridge, Mauritius, and IQ Bridge, Bangalore, were promoter entities prior to the merger of Kingfisher Airlines and Deccan Aviation, they were shown as "non-promoter entities in the filings made before the stock exchanges in February 2008 while seeking a no-objection-certificate " for the merger.
"On account of the material non-disclosure, the shares held by these two companies were not kept under the compulsory lock-in period on allotment of shares of the merged entity (i.e.) KFAL (combined)," said the SFIO report. KFAL (combined) refers to the company after its merger with Deccan Aviation.
After the merger, as per the swap ratio, IQ Bridge, Mauritius, was allotted 78.15 lakh equity shares in KFAL (combined) for its shareholding of 1.82 crore shares in erstwhile KFAL, said the SFIO report. The Mauritius firm sold its entire shareholding in the open market in 2009 and earned $ 8.24 million. This was used to repay Lombard Wall Corporate Services Inc.
"By transferring the shares allotted in erstwhile KFAL to IQBLM a day before the announcement of swap ratio (on 30.01.2008) and then by keeping out IQBLM as non-promoter entity during the demerger process, VJM (Vijay Mallya) was able to repay a major portion of the loan availed overseas by UBOL from the sale proceeds of KFAL (combined) shares. This was maneuvered by non-disclosure of material facts. Incidentally, the name of LWCSI (Lombard Wall Corporate Services Inc.) appears as one of the entities in Panama Papers Leak in connection with fraud related to tax evasions," said the SFIO report.
The Panama Papers constitute over 11 million documents from the files of Mossack Fonseca, a law firm headquartered in tax haven Panama, known for its factory-like production of offshore companies for its worldwide clientele of the well-heeled. These records reveal a list of individuals who have paid the firm and bought the benefits of a secretive, lax regulatory system in which it operates and sets up offshore entities in tax havens around the world.
In July 2016, Diageo Plc-controlled United Spirits Ltd had said its additional inquiry against its former non-executive chairman Mallya and his associate companies revealed instances of actual fund diversions amounting to Rs 1,225.30 crore. It found that the overseas beneficiaries or recipients of these funds included Lombard Wall Corporate Services Inc., among others where Mallya appears to have a material, or indirect, interest.
While Lombard Wall Corporate Services Inc. could not be reached for comment, Mallya's official spokesperson declined to comment.
For all the latest Business News, download Indian Express App