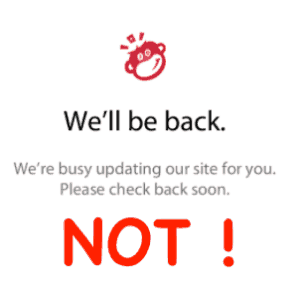 Initial Coin Offerings (ICO) that raised money from US investors are easy targets for law firms and plaintiffs looking to collect on bogus ICOs or ones that simply did not file the proper securities exemption and have failed to deliver on stated commitments.
Silver Miller Law, a firm that has pending actions against Tezos, Kraken, Coinbase and Cryptsy exchanges, has just filed the most recent class action. This law suit has been filed against the Monkey ICO and its alleged creator Daniel Harrison.  As the story goes, the Monkey ICO originally listed on the Waves platform only to disappear into the digital vapor. The apparent scam has been widely discussed within the crypto space with allegations the whole think was concocted as a Ponzi scheme. Investors were lured into a deal that was said to be too good to be true. And guess what, it probably was.
The class action was brought by plaintiffs Andrew Hodges, Vladimir Cood, Gautam Desai, Jody Powell, Jeffrey Heberling and Shammi NabuKumar. The six investors committed almost $4 million. Desai kicked in $1.875 million. That has got to hurt.
Beyond being called Monkey Capital, very much a red flag in my book, the ICO started to get dodgy when the public ICO was delayed from July 15th to August 8th. August came and no ICO. Instead, the web site promoting the ICO disappeared. Definitely a bad sign. After topping $60 million in market cap (according to CoinMarketCap), the MNY coin now trades in a flat line near zero.
Fake news played a role in the scam, according to the law suit. The filing alleges that the Defendants enlisted Azeem Khan, a frequent contributor to the Huffington Post's Entertainment section where he mainly interviews hip-hop artists, to help with the offer.  Khan contributed to HuffPo touting the benefits of Monkey Capital. Khan called Harrison a "global digital asset celebrity" giving credence to the offer;
"Daniel M. Harrison. Harrison is a global digital asset celebrity of sorts (in the financial scheme of things) who famously predicted that Bitcoin would reach $2400 mid-way through this year back in 2014, when it was still only $300 or so a coin and mired in ridicule as a dead asset."
Khan continues writing about "Bitcoin's Billion Dollar Baboon";
"Like any big event, Monkey Capital's ICO seems to be showing us in some way how finance can be both engaging and highly entertaining. And if predictions are anything to go by, incredibly profitable too: chat rooms already have the offering pegged to raise a billion dollars or more, becoming the first ever 10-digit sum raised in a crowdfunding campaign."
There are other examples of investment hype provided in the filing.
Unfortunately for investors the incredibly profitable ICO ended up becoming an incredible bust. I wonder if Khan received remuneration for his pump?
See the class action filing below.
Monkey Capital ICO 2017-12-19-DE-1-CLASS-ACTION-COMPLAINT
Have a crowdfunding offering you'd like to share? Submit an offering for consideration using our Submit a Tip form and we may share it on our site!