Sedgwick LLP, a San Francisco, Calif.-based law firm that represented numerous insurance clients, is closing.
The news of the closure came in the form of a letter sent out to this week making it known that Sedgwick will be closing January 2018.
"We have concluded that the best way to allow our lawyers to continue providing great service to our clients is by ceasing operations and moving to other excellent law firms," the letter states. "We are pleased that most of our lawyers and staff have opportunities with very fine firms."
No further details about on the closures were given in the letter.
Sedgwick has offices around the world, including offices in Chicago, Dallas, Kansas City, London, Los Angeles, Miami, New York and Seattle.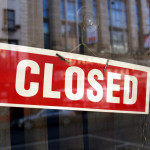 The letter describes how the firm was formed nearly 85 years ago by two attorneys in San Francisco who joined forces to form what was to become Sedgwick LLP.
"From that humble beginning, the firm expanded across the United States and overseas to London and beyond, serving its clients wherever it was needed," the letter states. "From its founding partners to all those who have shared their talents with us over the decades, the firm has made an indelible impact on thousands of clients and colleagues and in hundreds of courtrooms and boardrooms across this country and others."
The firm has received numerous accolades over the years. Earlier this month, U.S. News recognized it as a "Best Law Firm," and Sedgwick's London office, Sedgwick, Detert, Moran & Arnold LLP, was recognized in the recently released The Legal 500 United Kingdom 2017. In the "Insurance and Reinsurance Litigation" category, Sedgwick London was ranked in Tier 3, with a note that the office predominantly acts for London, Bermuda and Lloyd's market insurers.
"While this news deeply saddens all of us, we are very proud and appreciative of all those who helped make Sedgwick the great firm it has been since 1933," the letter states. "From the bottom of our hearts, we thank our clients, attorneys and staff for everything you have done for us for decades, and we wish anyone who has ever crossed paths with this wonderful law firm the best and brightest future."
Want to stay up to date?
Get the latest insurance news
sent straight to your inbox.