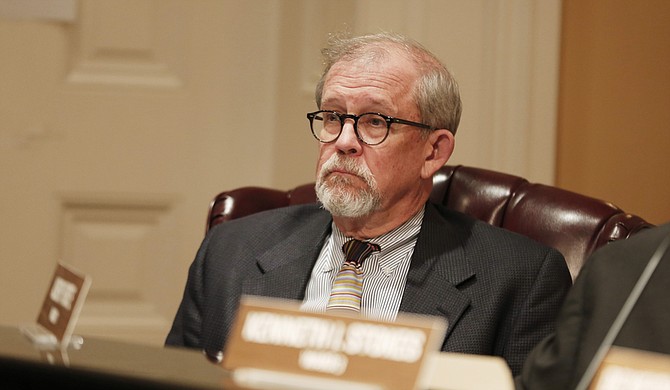 Photo by Imani Khayyam.
JACKSON — As many residents headed out of town for a long Labor Day weekend, the Jackson City Council heard short, three-minute presentations late today from local law firm for the contract to represent Jackson in the recently filed discrimination lawsuits.
Adams and Reese, Phelps Dunbar, Bryant Arant Boult Cummings and individual practitioner Sam Begley all pitched their services to the council, although the body did not make a decision today. One reason for the delay, as Ward 1 Councilman Ashby Foote pointed out to the rest of the council, was that not all the available firms were able to attend the meeting or were aware of the opportunity.
"So it is really tough to have a meeting on the Friday, late in the afternoon, before a three-day weekend," Foote said. "So we appreciate all the people that did make it here, but there are other firms that for whatever reason could not be here."
Foote said he contacted Watkins & Eager, Jones Walker, and Hawkins and Gibson about the meeting but that each could not attend due to scheduling conflicts.
Council President Tyrone Hendrix said that the council would continue to look through the options available to the body before making its decision.
"But it is important for us to do our due diligence and go through each and every one of these packets and anyone that may come to us and make the best possible decision about who will represent the City," Hendrix said, before thanking the firms for attending.
The Jackson Free Press will request copies of the proposed packets.
The matter, Ward 4 Councilman De'Keither Stamps reminded the council, was also on the agenda for the next regular council meeting next Tuesday.
The council then entered into executive session to discuss strategy about the "pending legal matters" before the council, which passed unanimously.
The council still has scheduled a meeting at 6 p.m. about the proposed budget for next year.
Email city reporter Tim Summers Jr. at tim@jacksonfreepress.com. Read more about lawsuits against Jackson and its suburbs at jfp.ms/citylawsuits