Two major US airlines have joined a growing list of companies to cut ties with the National Rifle Association following the Florida school shooting.
United and Delta airlines have both announced they are ending discounts for NRA members.
The killing of 17 people in Florida has revived the gun control debate in the US, with student survivors playing a leading role in calling for change.
Firms with links to the US gun lobby have faced calls for a boycott.
Activists have flooded the NRA's corporate partners with comments on social media under the hashtag #BoycottNRA.
The suspect in the attack, Nikolas Cruz, was said to be obsessed with guns and bought the semi-automatic rifle he allegedly used at the school in Parkland legally last year while aged 18.
Which companies have cut NRA ties?
United and Delta airlines were the latest firms on Saturday to drop their ties to the powerful gun advocacy organisation. Between them they fly more than 300 million passengers a year.
Other firms dropping ties to the NRA include:
Enterprise Holdings, which owns rental car brands Alamo, Enterprise and National, said discounts offered to NRA members would end on 26 March
Another car rental firm, Hertz, also said it was ending discounts offered to NRA members
The family-owned First National Bank of Omaha said it would not renew NRA-branded credit cards, citing "customer feedback"
Insurance firm Chubb said it had stopped underwriting an NRA-branded insurance policy three months ago
Software firm Symantec said it had stopped its discount programme with the NRA
Two removal firms, Allied Van Lines and NorthAmerican Van Lines, ended their affiliate relationship with the NRA and asked for their details to be removed from its website
Insurer MetLife Inc also cut ties.
What has the NRA said?
The NRA, which claims five million members, did not respond to a request for comment about the effect of the boycott.
The group defended itself in comments on Twitter, saying people upset about the shooting should focus on lapses by law enforcement.
"Instead of placing the blame on an organization that defends everyone's #2A rights, maybe people should take a hard look at the number of failures by the FBI and local law enforcement agencies, or does that not fit your agenda?" it wrote, referring to the constitutional amendment that protects gun rights.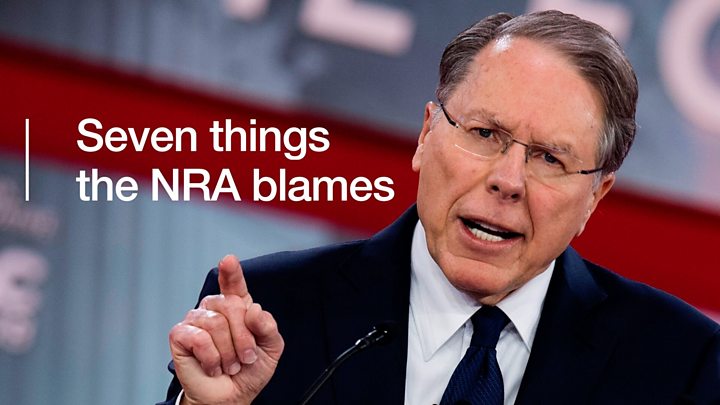 NRA chief executive Wayne LaPierre spoke out on Thursday, arguing that "opportunists" were using the 14 February tragedy to expand gun control and abolish US gun rights.
"They hate the NRA. They hate the second amendment. They hate individual freedom," he said.
Prior campaigns aimed at the NRA have had limited results.
Is this a turning point?
The US is no stranger to school shootings, but the response of students who survived the attack on Marjory Stoneman Douglas High School appears to have given fresh impetus to attempts to strengthen gun control.
A marketing professor, Scott Galloway, told NBC News that in dropping ties to the NRA, companies were calculating what would be in the best interests of their business.
"The most valuable person in world of consumer business is an 18 year old. Their recent galvanization against the issue has made the NRA very uncool," he said.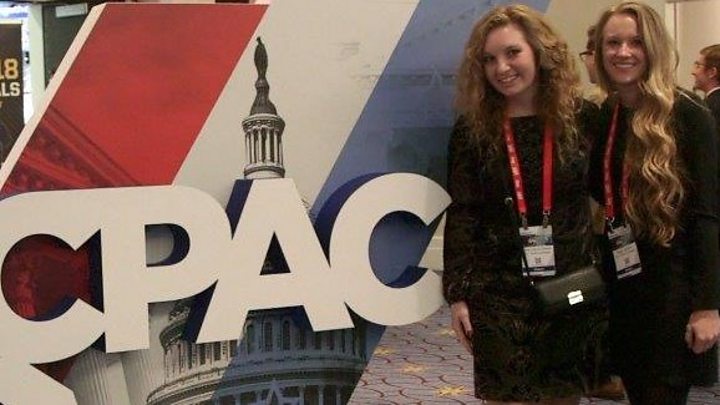 Bob Spitzer, a scholar on gun politics at SUNY Cortland, agreed the companies' moves were most likely a reaction to the Florida shooting, but said it was too early to say what the impact would be.
"If this is as far as it goes, it probably won't have any measurable effect… Usually what happens is that the storm passes, and the NRA counts on that," he told CBS.