ALLIANCE, Neb. — In the front yard of a ranch-style house at 2812 Toluca Ave. stands an evergreen tree perhaps four feet high. It marks, by chance, the approximate location of Jim Spencer's death.
Few have reason to know this. One who does is Spencer's wife, Cheryl, who has parked her Dodge Durango across the street on a late summer morning but does not get out. She was here on the afternoon of March 21, 2016, when the house was under construction. Her husband, a plumber, had been on his knees, laying sewer pipe in an 8-foot-deep trench, when a co-worker driving a backhoe inadvertently buried him in dirt. She watched behind the yellow tape as firefighters and emergency medical technicians worked to extract his 220-pound body. When she last saw him, he was lifeless on a backboard, soil sprinkled in his gray beard and smeared on his forehead.
Twenty-six workers died in trench collapses in the United States in 2016 — twice as many as the year before, according to the U.S. Department of Labor. Jim Spencer, genial and skilled at his trade, suffocated as he was approaching retirement, at 61. His death unmoored his wife of nearly 40 years, forcing her to take on new responsibilities and fill chunks of time he would have occupied. She pines for his after-work banter, his joking references to her as "old woman," his ability to fix almost anything that needed fixing. She attends group therapy sessions every few weeks to connect with others who are hurting, and to burn off some of her own anger. "My biggest meltdowns I usually have at home," she says. "I don't want anybody to see what those are like." 
When a worker dies of traumatic injury, gloom spreads like a webbed crack on an ice-covered pond, reaching far beyond the immediate family to touch former colleagues, lifelong friends and — in Jim Spencer's case — waitresses, convenience-store clerks and other strangers he routinely engaged in conversation in this western Nebraska railroad town of 9,000 people. His life and thousands of others were extinguished last year because an employer either didn't know about or disregarded provisions of the 47-year-old federal law that guarantees a safe workplace. The steps needed to prevent trench cave-ins are no secret — or shouldn't be. Sections 1926.651 and 1926.652 of regulations adopted under the Occupational Safety and Health Act state, among other things, that heavy equipment must be kept away from trench edges, and that trenches 5 feet or deeper must be shored up "except when excavations are made entirely in stable rock." 
Such was not the case that early spring day in Alliance as Jim Spencer was laying pipe on Toluca Avenue. The general contractor overseeing the building of the house, Clau-Chin Construction, had outsourced the trench-digging to an excavation contractor, Larry Kessler Construction. Interviewed by officials with the Labor Department's Occupational Safety and Health Administration after Spencer's death, the owners of both companies — Shaun Houchin, of Clau-Chin, and Kessler — professed ignorance of the OSHA trenching standard. Both were cited and assessed fines of $24,800 and $16,800, respectively. "To me, that was nothing," Cheryl Spencer says. "How is it you can kill somebody with a car and get charged with vehicular homicide, and kill somebody in a trench and get a slap on the wrist?"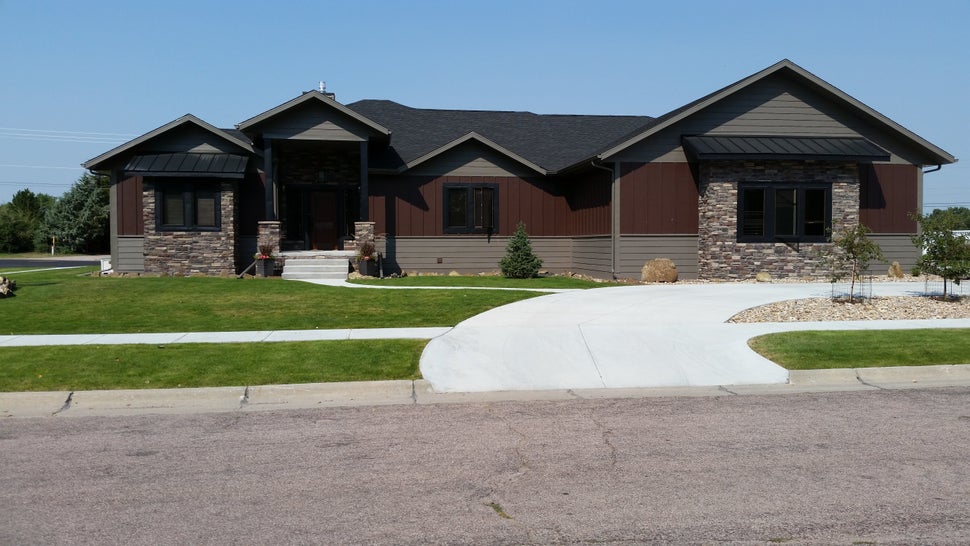 It's a fair question. The unsatisfying answer is that the protection of workers is not a priority in the United States. The 1970 law creating OSHA was an imperfect compromise between Democrats and Republicans, weak tea that its backers hoped would strengthen over time. In the early days, OSHA inspectors were mocked and reviled by indignant business owners; references to Adolf Hitler and the Gestapo were not uncommon. The agency weathered the leadership of an anti-regulation devotee during Ronald Reagan's presidency and dodged an existential threat in the 1990s: a failed crusade by a Republican congressman to transform it from enforcer to friendly adviser. It has limped along ever since. The AFL-CIO reported this year that the nation's 8 million workplaces are policed by only 1,838 inspectors with OSHA or its state counterparts; on average, a state inspector can get to a job site once every 99 years, and a federal inspector once every 159 years. The median fine for killing a worker in America is $6,500, the price of a decent but high-mileage used car.
This is not to say the law has been without benefit. When Richard Nixon signed the OSHA legislation four days after Christmas in 1970, some 14,000 workers were dying on the job each year. That number dipped as low as 4,551 in 2009, but is climbing again. Jarring deaths like Jim Spencer's get most of the attention — to the extent attention is paid at all — but tens of thousands more workers annually suffer non-fatal injuries and illnesses that can debilitate or kill. Attempts to strengthen the act's criminal provisions have failed in six consecutive sessions of Congress, and almost certainly will fail in this one due to deep-rooted opposition from corporate interests and their lawmaker allies.
When they are feeling especially frustrated, worker advocates like to point out that one can get more time behind bars for killing an endangered animal (up to one year in prison) than for enabling conditions leading to the death of a worker (six months in jail, maximum). The example has become depressingly rote at congressional hearings and press conferences. That doesn't make it any less true. 
'A Big, Old Teddy Bear'
Minatare, Nebraska, is a High Plains cattle town of 800 or so people, 44 miles southwest of Alliance and 33 miles east of the Wyoming line. It has seen better days; Main Street is almost bereft of commerce, having lost its only grocery store in 2016. A mile to the north, a once-busy truck stop on U.S. Highway 26 has been abandoned, the property for sale. On the town's southern fringe lies an economic bright spot: Silver Spur Feeders, a feedlot known for the impressive statue of a Black Angus steer at its entrance and the sometimes unpleasant odors it produces. 
Cheryl and Jim Spencer moved to Minatare soon after they were married in May 1976. Cheryl already had a daughter, Christina, by this point, the progeny of a short and unhappy marriage at 17. Jim legally adopted Christina, and he and Cheryl had another daughter, Danielle, in 1977. In their early years together, the family occupied what Cheryl calls "a little, dinky house" at 512 Second Ave., relocating to a bigger place a block away in 1990. Cheryl still lives there with a miniature Australian shepherd named Ammo and eight cats. 
An only child, Cheryl was raised by a single mother who cleaned motels and nursing homes for a living. The two of them moved from house to house in Scottsbluff, a city of 15,000 about 10 miles northwest of Minatare; Gering, which borders Scottsbluff; and Cheyenne, Wyoming. Jim, his sister and two brothers grew up in North Platte, 178 miles southeast of Scottsbluff. His father, a plumber, owned a junkyard; Jim and his brothers would help demolish the wrecked cars and cull the scrap metal for sale. They went out on plumbing and roofing jobs and learned how to operate a backhoe and other construction equipment. 
By the time Cheryl met him — during a brief, unhappy stay in North Platte with another man, an episode she prefers not to discuss — "there wasn't much Jim couldn't do," she says. He was 6 feet 2 inches tall, with big hands and broad shoulders. "He was kind of like a big, old teddy bear," Cheryl says. "There was such a soft side to him." He carried hard candy in his pocket to hand out to children. If a dog wandered up to a job site during lunch, he'd share his food. 
Cheryl was a stay-at-home mother during the first six years of the marriage, and then worked as a certified nursing assistant and licensed professional nurse. Jim got a job at a plumbing company and went on to work for an appliance store and the Minatare school district. He left the district in 1999 to do contract plumbing for a man named Chuck Moenning. The two grew close; it was Moenning who introduced Jim to Shaun Houchin, the owner of Clau-Chin Construction.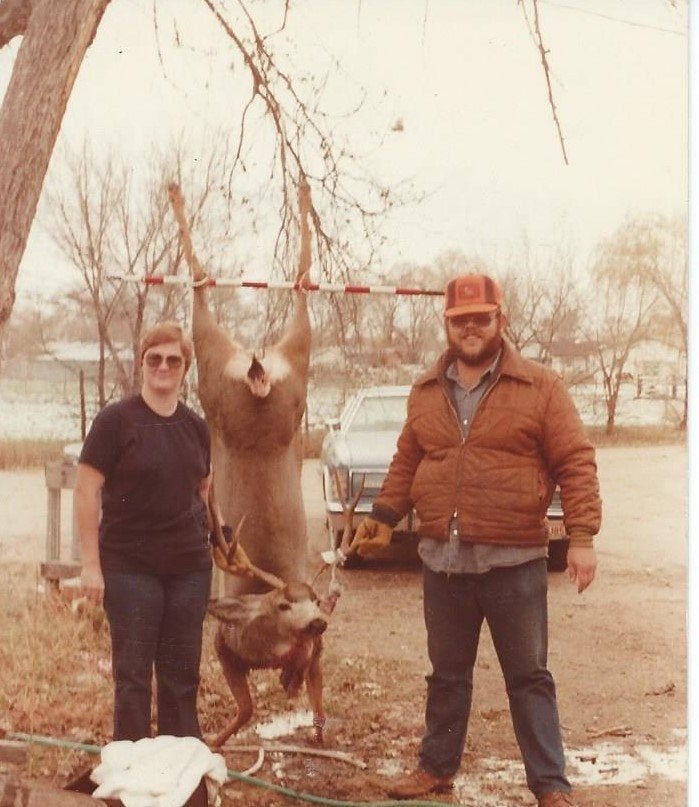 A passionate outdoorsman, Jim taught Cheryl and the girls how to fish and shoot. In the fall, the family hunted deer, mostly in the Wildcat Hills of Banner County, south of Scottsbluff. In the summer, they fished at Lake Minatare and on the North Platte River. Danielle was her father's shadow — a "tomboy," in her mother's words, who shot skillfully and accompanied Jim on jobs. Christina was more insular, preferring baking and other homebound pursuits to hunting trips. She'd go along, Cheryl says, but refused to kill anything. 
Jim garnered a reputation for reliability and conviviality. Tom and Jan Scripter, now in their 80s, frequently hired him to work on rental houses they owned in Scottsbluff and Gering. They grew so fond of him that he was given unlimited access to four fish-stocked sand pits on their land east of Minatare. "Jim never lacked for something to say," says Tom Scripter, a retired Mutual of Omaha district manager. "He was darned good at his job." 
By early last year, decades of hard labor had taken their toll, and Jim was talking about retirement. "About one more year and I'm done," he told Cheryl not long before his death. 
'My Husband's Dead'
March 21, 2016, dawned calm and clear in western Nebraska and would warm to the mid-70s, a welcome anomaly in a part of the country that has trouble transitioning from winter to spring. Jim Spencer got up around 4 a.m. that Monday and drove an hour from Minatare to Alliance, where Clau-Chin Construction was building a house on a lot Shaun Houchin owned at 2812 Toluca Ave. Jim's job on this day was to connect a line from a city sewer tap to the house, a task he'd performed countless times. Larry Kessler, the excavation contractor, would dig the hole in which Jim would work. 
Neither Houchin nor Kessler responded to requests for comment for this article. According to a written summary of interviews conducted by OSHA investigators, on the day of the accident Jim, Houchin, Kessler and Clau-Chin foreman Mike Harvey discussed the consistency of the soil before Kessler started digging with the claw of the backhoe. Harvey said that he and Jim had talked about the dangers of trenches "many times," and that Jim had been "nervous" about entering a 10-foot-deep hole on a job just before this one. Cheryl Spencer says her husband refused to get into that trench, forcing Houchin to find someone else. 
Harvey acknowledged that "the soils out in this area of the country are unstable enough that one needs to keep the trenches as wide as possible," the OSHA summary states. But Houchin said he did no soil testing prior to the dig and was unaware of OSHA's trenching standard. Harvey went further, saying Clau-Chin had "never done any form of soil testing or classification before." Kessler said he hadn't been trained in trenching safety and didn't know the pertinent OSHA rules. 
The picture in my head … was supposed to be trench with a piece of white plastic pipe sitting at the bottom of it, and that's not what I saw. I saw dirt.
Nonetheless, the job went forward. Kessler began digging in earnest after lunch. Jim — having asked for and received help from Houchin in the person of a young man named Seth Watson — got into the 10-foot-long furrow Kessler had cut, dropping to his knees to set the plastic sewer pipe. "Jim wasn't in fear of being in that trench," Kessler said in a recorded interview with OSHA investigators. (A worker's comfort level with a job isn't relevant under the law. It's the employer's responsibility to maintain a safe workplace.) 
Kessler kept digging, depositing the spoil next to the hole. Sometime after 1 p.m., he sensed that someone was wrong. "The picture in my head … was supposed to be trench with a piece of white plastic pipe sitting at the bottom of it, and that's not what I saw," he said in the OSHA interview. "I saw dirt. Immediately I got out of the tractor, went to the hole. And the kid put his head up. I said, 'Where's Jim?' He said, 'I don't know.' At that point …  I was pretty sure I knew where Jim was. If he wasn't where I could see him, then he was underneath the dirt."  
By his account, Kessler jumped out of the backhoe's cab, went into the trench to try to locate Jim and called 911 on his cellphone. He re-entered the hole, "grabbed a shovel and went to digging." Alliance police officers appeared in minutes, followed by firefighters and EMTs from the Alliance Fire Department. 
Fire Chief Troy Shoemaker arrived at 1:29 p.m., nine minutes after the 911 call came in. The scene was a hive of activity. Seventeen members of the fire department, most of them volunteers, ultimately wound up there, along with three police officers. Watson, the young man who had been working in the trench with Jim, was buried only up to his knees and was quickly extricated. Jim wasn't visible.
Rescue workers stabbed carefully at the soil with their shovels to avoid hitting Jim. At 1:38 p.m., a firefighter spotted a belt loop on the back of Jim's pants. He tied one end of a nylon strap to the loop and the other to a shovel embedded nearby. More soil was removed, and Jim was found "kind of folded in half — face down, bent at the waist," Shoemaker says. An EMT checked Jim's vital signs at 1:42 p.m. and found none.  
Because the trench was deemed unstable, Jim's body was left in place. A call was made to a lumber yard, and shoring materials — plywood, 4-by-4 fence posts, nails and screws — were delivered around 2:30. Cheryl Spencer, meanwhile, was on her way to Alliance with her daughter Danielle; her son-in-law, Tom Modena; and her granddaughter, Kassie, then 19. Cheryl had gotten a cryptic voicemail message from Tom about an hour earlier, while she was picking up a load of sheep manure from her friend Juanita Baker. "The girls and I are headed down," Tom said in the message. "I'm driving."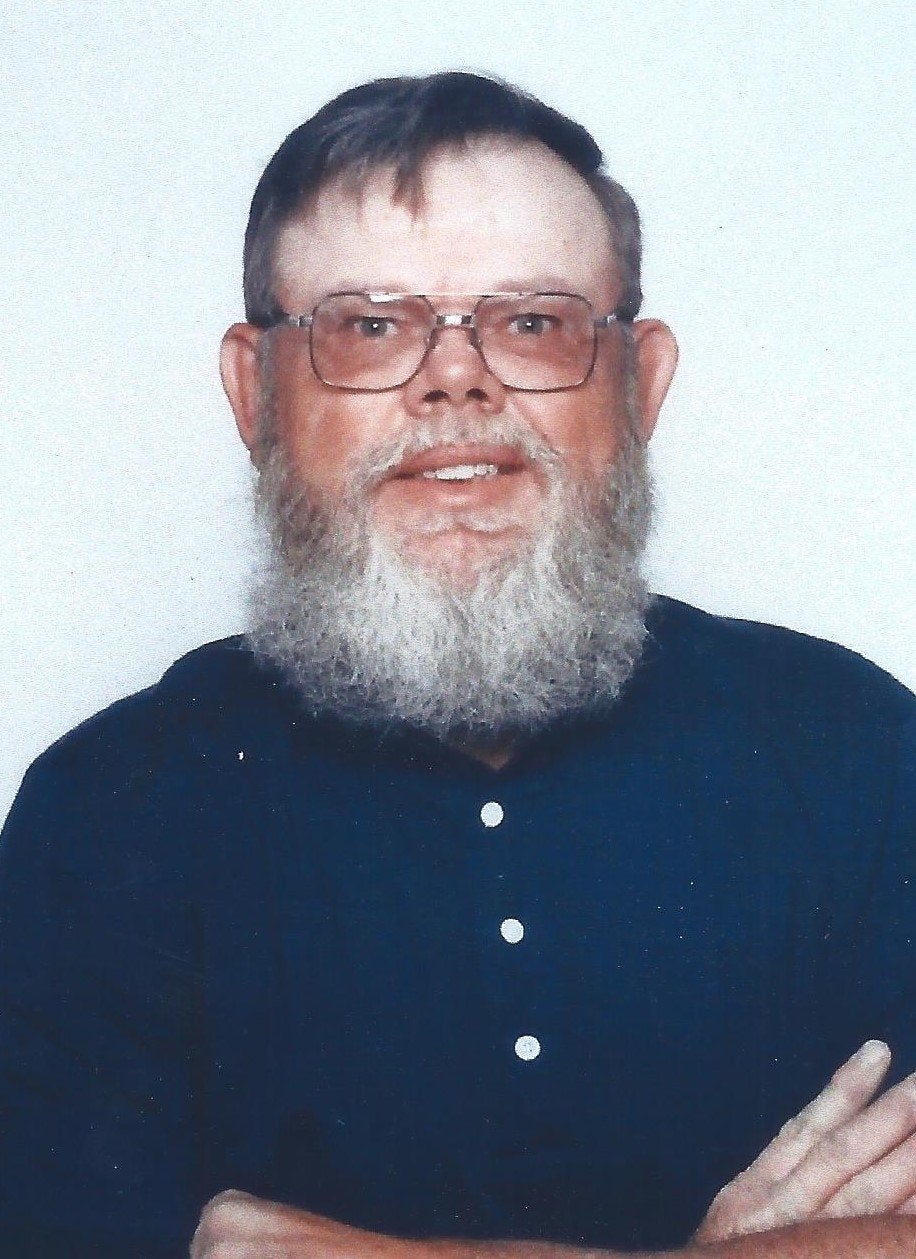 Suspecting something had happened to Jim on the job, Cheryl called Shaun Houchin. "I said, 'What's going on?' and he told me Jim was gone. By the time Ms. Baker come over, I was on the ground. I said, 'Well, my husband's dead.'" Baker drove Cheryl home; Tom, Danielle and Kassie arrived at about the same time. The four of them left for Alliance, having agreed to meet Houchin at Maverik Adventure's First Stop, a convenience store and gas station. Tom drove Cheryl's white Durango.
They got to the parking lot around 2:30. Houchin and Kessler were there, Cheryl says, and urged her not to go to the job site, where recovery efforts were proceeding slowly. Cheryl wasn't having it. Tom held the keys to the Durango, so she began walking in the general direction of Toluca Avenue, almost three miles from the store. Her granddaughter went after her and persuaded her to come back. Sometime after 3, Tom agreed to drive everyone to the site.
Shoemaker, the Alliance fire chief, saw them pull up. He recognized Tom, a volunteer firefighter with whom he'd worked years earlier in Scottsbluff. "I walked across the street and talked to them a few minutes," Shoemaker says. "Tom understood everything that was going on. Cheryl, she was fairly calm. She just wanted to be with Jim." She and the others were standing behind the yellow tape when the recovery workers finally carried Jim out of the hole on a backboard at 5:30. His face was caked with dirt; Shoemaker insisted that it be cleared before he brought Cheryl over. Once this was done, Shoemaker put his arm around Cheryl's shoulder and guided her to the body as it was about to be loaded into the funeral home van.
"Jimbo," Cheryl remembers saying before the doors closed, "we were supposed to have another 20 years."
'A Terrible Message'
There are many ways to die on a job site: OSHA files are filled with macabre details from electrocutions, "caught-in-machinery" incidents and falls from great heights. Asphyxia by dirt is as bad as any. Sometimes the soil blocks the victim's nose and mouth. "It obstructs the upper airways, and you can't breathe," says Dr. Roger Byard, a forensic pathologist at the University of Adelaide in Australia who has studied the phenomenon for three decades. Other times, in cases of so-called crush asphyxia, the chest is compressed by the weight of the soil, making respiration impossible. (This, Byard notes, happened with regularity to young chimney sweeps in Victorian England who lost their footing and became wedged in chimneys.) Survival time in a collapsed trench can be as little as a minute if the victim is prone when buried and there are no air pockets.
Another researcher, biomedical engineer Mark Kroll, came to study crush asphyxia in a roundabout way. Kroll had been examining the deaths of crime suspects during arrests and grew curious, he says, about "the impact of a police officer putting a knee on a guy's back" — constricting the chest. "I said, 'Let's just take on one simple question: How much weight on a chest does it take to acutely kill somebody?' Nobody had the answer." Kroll, who is on the adjunct faculty at the University of Minnesota and California Polytechnic State University, San Luis Obispo, knew from the work of others that 1,000 pounds — the weight of a soda vending machine — would kill. He knew that 225 pounds wouldn't. "I enlisted the help of some real experts," he says, and came up with a "magic number": 600 pounds.
There's no way to know whether that much pressure was exerted on Jim Spencer by the cave-in, which likely involved several cubic yards of soil. (One cubic yard — enough to cover a 10-foot-by-10-foot area three inches deep — can weigh up to 3,000 pounds, or as much as a small car.) "It's conceivable there was enough force from the dirt that his chest was crushed — so that even an immediate rescue wouldn't have helped," Kroll says. More plausibly, the air was squeezed out of Jim, as in a "crowd-crush" episode at a soccer match or rock concert. "It would be like holding your breath," Kroll says. "You'd get light-headed after a minute and probably pass out after two. The horrible thing to think about is, it's not an instant death."
John Newquist figures he investigated more than 100 trench collapses during the 29 years he worked as a compliance officer in OSHA's Aurora, Illinois, office, near Chicago. Now a private safety consultant, he remains fixated on these types of accidents and keeps a running tally of deaths and close calls. The 2016 version of Newquist's "Excavation Safety in Review" — a slide show he uses in training classes — includes a bullet-point description of the accident that killed Jim Spencer. There are accounts of 23 others, including a cave-in that took the life of 30-year-old Donald Meyer of Belton, Missouri, in December of that year, and one that suffocated Bert Smith Jr., 36, and Ernesto Saucedo-Zapata, 26, in Boise, Idaho, in May.
In his current role, Newquist sees the same practice that exasperated him as an OSHA inspector: Workers sent into 7- or 8-foot-deep trenches with no shoring, on the flawed assumption that "it's just dirt." In 2003, Newquist and several colleagues from the Aurora office went into the field to try to enlighten owners of plumbing companies. They engaged about 180 such firms, a high percentage of which "wanted to keep doing things the way they'd been doing it," Newquist says. "I was stunned. Some of these people had been around 40 or 50 years."
David Michaels, who led OSHA for seven years during the Obama administration, says that "every trench fatality should be strongly considered for criminal penalties." His former deputy, Jordan Barab, points out that the hazard was recognized millennia before OSHA existed: the historian Herodotus described how the resourceful Phoenicians — in digging the Xerxes Canal in northern Greece during the Greco-Persian Wars, beginning in 483 B.C. — kept the sides of the ditch from crumbling by making the opening wider than the bottom. And yet death by dirt continues to plague 21st-century America.
What would make a difference? OSHA's presence, for starters — a dim prospect given the agency's deep deficits in personnel and money. Accounting for inflation, the agency's budget has remained flat since 1980, even as the U.S. workforce has grown by 50 percent; in raw numbers, OSHA's staff has contracted by 26 percent. This matters in the real world, as demonstrated by the case of Rick Burns, a compliance officer in OSHA's Columbus, Ohio, office who died recently. Burns was credited with saving a life in 2011 when, while inspecting an unshored trench at least 10 feet deep, he divined an imminent collapse and ordered a worker out of the hole. Five minutes later, the hole was filled with dirt. Many small employers never see someone like Burns unless there's an accident. Neither Shaun Houchin nor Larry Kessler had had any contact with the agency prior to the cave-in that killed Jim Spencer.
Publicity — of the negative sort — also helps. When they were at OSHA, Michaels and Barab made it a point to issue a press release on any enforcement case with a proposed penalty of $40,000 or more; the previous cutoff had been $70,000. They'd also highlight certain problems — heat-related deaths, workplace violence — regardless of the dollar amount involved. The message to workers, Barab says, was, "Hey, I don't have to put up with this. This is not an acceptable condition and I can call OSHA." 
Anecdotal evidence suggests the shaming worked. Michaels, now teaching at George Washington University, and Barab, a consultant and author of the "Confined Space" newsletter, both say they heard from company lawyers whose clients worried more about seeing their names in OSHA press releases than about being fined. Matthew Johnson, a research scientist at Duke University, says his own work shows that the releases — often cited in local newspapers and trade journals — have a measurable impact. He found that once an employer had been publicly reproached, OSHA violations by similar businesses within a three-mile radius fell 75 percent in the ensuing three years. "Even if I look at 20 miles out, this effect stays very strong," says Johnson, an economist whose paper on the subject is undergoing peer review.
A Labor Department spokeswoman declined to answer questions about the Trump administration's press release policy. At his confirmation hearing last week, Scott Mugno, the administration's nominee to lead OSHA, said he'd consult with department officials on the topic if he won the position.
Congress has been loath to adjust the law that underpins OSHA, though in two steps since August 2016 it raised the maximum civil penalty for a "serious" violation from $7,000 to $12,675, and for a "willful" violation from $70,000 to $126,749. Attempts to increase criminal penalties have fallen flat. They failed even in 2010, when Democrats last controlled both houses and the third iteration of the Protecting America's Workers Act was introduced. The bill met stiff resistance from business groups; a lawyer for the U.S. Chamber of Commerce, for example, argued at a hearing that "a few outlier employers" were skewing the picture and tougher sanctions were counterproductive. The argument prevailed.
Despite this setback and subsequent ones, on Feb. 7 of this year — the seventh anniversary of a fatal explosion at a construction site in his district — Rep. Joe Courtney (D-Conn.) tried again. Like its predecessors, version seven of the act would authorize felony charges against an employer whose knowing recklessness led to a worker death or maiming. As things stand, the most egregious case of neglect under the worker-safety law is, at worst, a misdemeanor. This, Courtney says, "sends a terrible message about the value of workers' lives."
Courtney understands that the legislation faces long odds. He uses as motivation the memory of a ground-shaking blast in 2010 at the Kleen Energy power plant in Middletown, Connecticut, which killed six workers and injured 50. Among the dead was a friend of the congressman's, Ron Crabb. The workers had been blowing debris out of pipes with natural gas; the gas, predictably, found an ignition source. In a settlement with OSHA, the contractor that oversaw the practice, Keystone Construction and Maintenance, wound up paying $226,260, or less than 4 percent of the $6.7 million penalty the agency initially proposed against it. No one went to jail. "It certainly heightened my feelings about how important it is to pass this law," Courtney says. Officers and directors of corporations — that is to say, people, not faceless entities — could be held criminally liable under his bill. Asked to characterize Labor Secretary Alexander Acosta's position on the matter, the department spokeswoman demurred.
Life Without Jim 
Jim Spencer's ashes were buried at East Lawn Cemetery in Minatare on March 25, 2016, a cold, blustery Friday. Cheryl had prepared Jim for cremation by removing the shirt he'd worn the day of the accident — torn or cut, she couldn't tell — and cleaning his face. She combed his hair and beard, and put on a hat and a fishing-themed shirt Kassie had given him. His work boots and jeans were left intact.
Troy Shoemaker, the Alliance fire chief, came to the graveside service. So did Tom and Jan Scripter — though Tom, hobbled by cancer and other ailments, stayed in the car to avoid the biting wind. Shaun Houchin was there — as was Larry Kessler, fellow mourners told Cheryl, who didn't see him. "Even the lady who worked at the co-op [in Alliance] was across from me," Cheryl says. "She came because Jim would stop there every morning."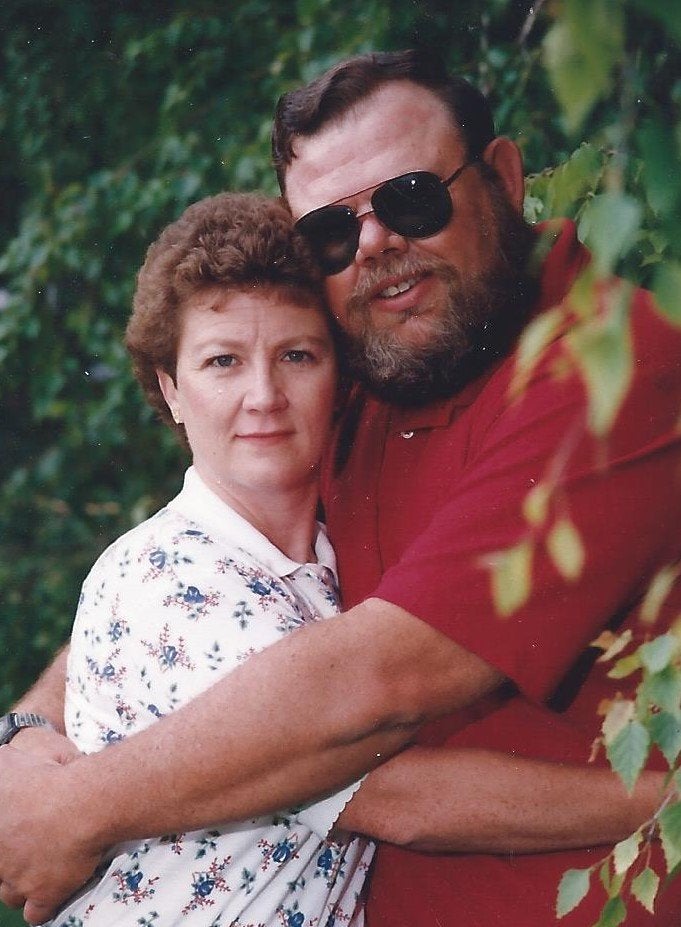 Shoemaker says Jim's death has stayed with him. "I struggle with this one more than any other call in the 28 years I've been doing this," he says. The day after the cave-in, everyone with the fire department who had tried to save Jim attended a group debriefing with first responders from other parts of the state, a setting meant to be comforting and cathartic. Shoemaker had arranged the session and planned to maintain his usual air of solemn detachment, but he succumbed to emotion. "I broke down in that debriefing," he says. His reaction, he suspects, was triggered in part by his own father's sudden death of a heart attack at 54. "Jim was Cheryl's world," Shoemaker says. "My dad was the same to my mom."
In late August, at a visitor's request, Cheryl retraced the route her son-in-law took the day her husband died: East on U.S. 26, north on U.S. 385. Parallel to the latter, freight trains carrying Wyoming coal rumbled south from the BNSF rail yard in Alliance. Sunflowers bloomed on the side of the road.
Cheryl — a red-haired, no-nonsense woman of 62 — pulled into the parking lot at Maverik, the convenience store where she met Shaun Houchin and Larry Kessler the day everything came apart. (She has filed a wrongful-death lawsuit against both, but stays in touch, somewhat awkwardly, with Houchin, who saw Jim as a father figure). She next drove to the house at 2812 Toluca Ave., where, for reasons unknown, a tree she and Houchin had chosen in Jim's memory was not planted. In its stead is the little evergreen, which grows a few feet above where Jim had been laying pipe.
On the way back to Minatare, passing barns shredded by a spring tornado, Cheryl described the essence of Jim: Early riser. Inveterate teaser and storyteller. Tinkerer.
"Whatever he wanted, he made it, really," she said. "He could fabricate anything. He could weld. He could take an engine apart, rebuild it. He made a log splitter that would probably have cost $2,000 to buy."
From time to time, Jim would ask Cheryl if she'd checked the oil in the Durango. "No, why?" she'd respond. "That's why I've got you."
The Center for Public Integrity is a nonprofit, nonpartisan investigative news organization in Washington, D.C.