Law Society takes action over cuts to legal aid fees

Ministry of Justice challenged over reduction to fees paid to defence lawyers for reading criminal evidence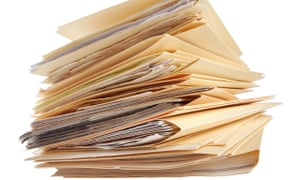 The Law Society has launched legal action over cuts to fees paid to defence lawyers for reading criminal evidence, warning that the changes will lead to more miscarriages of justice.
The body, which represents solicitors in England and Wales, has begun judicial review proceedings challenging the decision by the Ministry of Justice (MoJ) to reduce legal aid payments from last October. Lawyers estimate it will reduce payments by 5% to 6% for crown court trials.
The case follows concern over rapid expansions in the volume of material involved in cases derived from digital technology and successive failures to disclose crucial material to defendants in rape trials.
The cuts were imposed in defiance of a departmental consultation process, in which 97% of respondents opposed the changes. Solicitors can now only claim for reading up to 6,000 pages of evidence.
Before October, the MoJ's formula in the "litigators graduated fee scheme" rewarded criminal solicitors for reading up to 10,000 pages of material. The reduction comes at a time when more and more evidence from mobile phones and laptops is being generated.
The Law Society president, Joe Egan, said: "The government is cutting the payments made to defence lawyers for considering and responding to evidence served by the prosecution.
"Their justification for this cut is that electronic and social media evidence is not always relevant to the complexity of the case. However, it was exactly this social media evidence that defence lawyers had to examine in order to secure the exoneration of Liam Allen [a defendant cleared of rape in December].
"Disclosure of evidence is integral to a criminal investigation, and yet the defence in paper heavy cases are being penalised."
Richard Miller, the head of the justice team at the Law Society, said: "The defence system is not being given the resources necessary to go through all this material. The government don't want to pay the police to go through it and now they don't want to pay the defence to go through it."
Miller said the latest cuts were making criminal defence practice an increasingly difficult career. The number of firms in England and Wales registered for criminal defence work has recently fallen from 1,600 to 1,200.
"There are significant drops also in the number of solicitors on duty defence rotas [to attend courts and police stations]," Miller said. "There are areas where there are no young lawyers coming through and where the profession of defence solicitor is becoming extinct."
An MoJ spokesperson said: "Defence solicitors do valuable work and we remunerate them fairly. We will defend any challenge vigorously."