Written by Jay Mazoomdaar
|
Published:October 14, 2016 5:00 am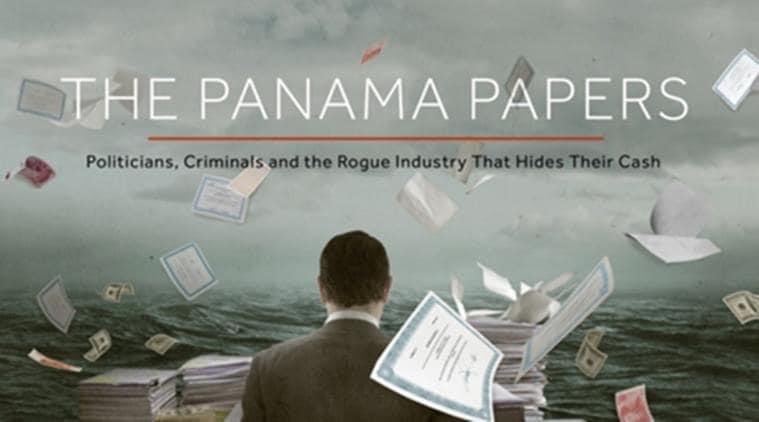 The Panamanian foundation was set up in August 2004 as Stellar International Foundation and renamed Stellar International Art Foundation in February 2008. (Photo for representational purpose)
London-based arms agent Sudhir Choudhrie and his family members are beneficiaries of a Panamanian foundation set up in 2004. Records of Mossack Fonseca — the law firm whose data was mined for the Panama Papers investigation — show that Choudhrie's elder son Bhanu is director in two British Virgin Islands (BVI) companies since 2002. He is also named as director and shareholder of two Seychelles companies formed in 2007.
In 2006, Sudhir Choudhrie shifted base from Delhi to London after his name figured in CBI probes into the contract to upgrade 130-mm field guns and the Barak missile deal. In 2002, Bhanu Choudhrie set up C&C Alpha Group, a family-owned private equity firm, in UK. Subsequently, both Sudhir and Bhanu became UK citizens.
According to MF records, Bhanu Choudhrie and his younger brother Dhairya are equal beneficiaries of Stellar International Art Foundation (Panama). In their absence, their respective families — wife and children — and parents Sudhir and Anita Choudhrie are named as equal beneficiaries, failing which the assets would go to Path2Success, the Choudhrie family charity in UK.
The Panamanian foundation was set up in August 2004 as Stellar International Foundation and renamed Stellar International Art Foundation in February 2008.
To help the foundation open a bank account in 2014, MF's Geneva office conducted an investigation at the Panamanian courts as the foundation's resident agent and certified that there was no move to wind it up.
According to media releases, Stellar International Art Foundation owns over 600 rare works of renowned artists including M F Husain, Paresh Maity, Anish Kapoor, Pablo Picasso, Pierre-Auguste Renoir and Andy Warhol.
In December 2002, MF records show, Bhanu Choudhrie became director of Noversa Limited and Anterna Limited, two companies incorporated in BVI in October 2002. He was also appointed director in Cottage Consultants Limited on January 5, 2007, the day the company was incorporated in Seychelles, and held shares of Carter Consultants Inc, another Seychelles company set up in January 2007.
Noversa Limited was renamed Belinea Services Ltd in April 2007 and Dubai-based businessman Aman Chopra joined Bhanu in the board of directors in May 2010. Hollister Consulting Inc, a company registered in Seychelles in August 2008, is the sole shareholder of Belinea Services. In 2009, Aman Chopra held the shares of Hollister Consulting Inc.
Sumant Kapur, executive director of C&C Alpha Group, was appointed director of Anterna Limited in October 2006. Kapur was replaced by Aman Chopra in May 2010 but internal documents of MF recorded Sumant Kapur as the holder of the company's bearer shares in 2011. Sumant Kapur is the son of Sudhir Choudhrie's uncle B K Kapur, who retired as chairman of Hindustan Aeronautics Limited (HAL), a public sector undertaking.
In 2010, Aman Chopra and wife Ayesha hosted M F Husain and his limited edition imprint exhibition at Dubai's Capital Club.
Chopra, show MF records, was also director and shareholder of four Seychelles companies — Caprol SA, Cottage Consultants Ltd, Frith Properties Ltd and Prototype Services Inc. While Prototype Services and Cottage Consultants were set up in January 2007, Caprol and Frith Properties came up in August 2008. All four companies were struck off on December 31, 2012.
Multiple emails and phone calls to Sudhir and Bhanu Choudhrie did not elicit any response. Aman Chopra refused to comment.
In 2011, after the CBI gave a "clean chit'' to Sudhir Choudhrie in the Rs 208-crore deal between Israeli firm Soltam and the Ministry of Defence, the Enforcement Directorate commenced a probe into financial transactions of the deal but did not find any evidence of FEMA violation. The CBI closed the case in the Barak missile deal in 2013.
In 2014, both Sudhir and Bhanu Choudhrie were arrested as part of a Serious Fraud Office probe in London for allegedly helping Rolls-Royce pay bribe to secure contracts in China and Indonesia but the case against them was subsequently dropped.
The Ministry of Defence also ordered a CBI inquiry into the purchase of aero engines by HAL from Rolls-Royce. In 2015, Choudhries' C&C Alpha Group sold its hospital chain Alpha Hospitals to Cygnet Health Care for about Rs 970 crore as part of a move to focus on India where Bhanu Choudhrie is emerging as a major player in the health care and hospitality sectors.