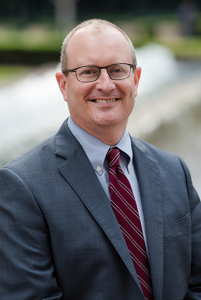 Scott Garner
IRVINE, Calif. – Oct. 24, 2017 – PRLog — Umberg Zipser is pleased to announce partner Scott Garner participated in a panel discussion titled What is the "Heartland" of Attorney-Client Privilege?: Recent Developments Concerning the Privilege. The panel presentation will be part of the2017 Institute on Entertainment Law and Business program, hosted by USC Gould School of Law and the Beverly Hills Bar Association on Saturday, October 21, 2017 in Los Angeles, CA.
Garner was joined by introducer Judith A. Gilbert, Former Vice President State Bar of California, moderator and panelist Michele K. Trausch, former Member, Committee on Professional Responsibility and Conduct, State Bar of California, and panelists Jennifer A. Becker, Long & Levit LLP, and Alison M. Turner, Greines, Martin, Stein & Richland LLP.
The panel explored attorney-client privilege as a cornerstone of American jurisprudence and of the attorney-client relationship. Last year, the California Supreme Court issued a decision that seemed to examine it in a new light, potentially eroding the privilege. The group discussed several decisions and verdicts involving in-house counsel's use of privileged information in claims for retaliation or wrongful termination; the issues presented when a client's capacity becomes impaired; and extension of the privilege to a client's agents, managers, publicists and others.
Scott B. Garner represents clients in a wide array of complex business litigation matters with a focus on professional liability disputes and ethics counseling.  He has represented large, mid-size, and small law firms, along with individual lawyers, in pre-litigation and litigation disputes concerning claims of legal malpractice, ethical violations, and securities fraud arising from their litigation, transactional, and IP practices.  He also consults with clients on legal ethics issues, and has served as an expert witness on ethics and standard of care issues.
About Umberg Zipser
Umberg Zipser LLP is a premier business litigation and intellectual property boutique.  Drawing on decades of experience in some of the nation's largest and most prestigious law firms, as well as national and state government service, U/Z provides clients with unparalleled legal services.  Named one of the Daily Journal's Top Boutique Firms, U/Z is a go-to firm for litigation and intellectual property in Orange County and around the state. For more information visit umbergzipser.com.