Written by Aditi Raja
| Vadodara |
Published:November 24, 2016 2:42 am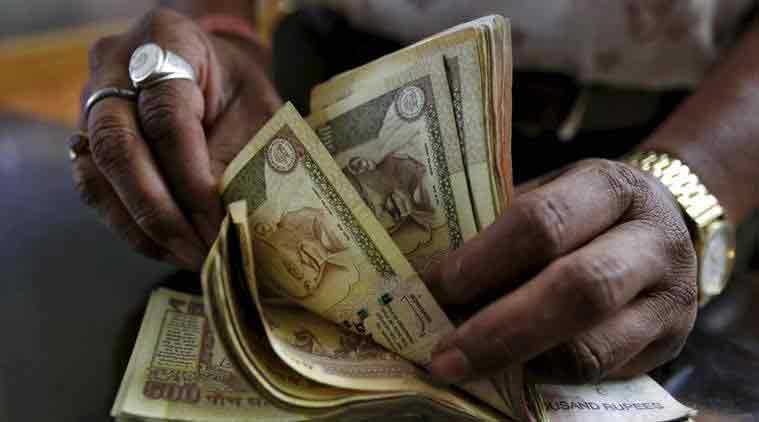 The fact is that our country is a country of cash transactions more than plastic money. (Representational image)
In the wake of demonetisation, several firms and establishments in the Gujarat Industrial Development Corporation (GIDC) estate of the city have paid advance salaries to their employees in cash to get rid of now-defunct Rs 500 and Rs 1000 notes. Some companies have paid advance salaries up to six months in cash.
Nagin Baria, who works as office peon at a private firm in the industrial estate for a monthly salary of Rs 4,000, said his employer paid him Rs 24,000 as advance salary until April 2017. The salary was paid in 500 and 1000 currency denominations, which Baria was asked to deposit in his bank account for use.
Watch What Else Is making News
Baria, 42, who has a family of six, said: "My employers called me — and many others working with me — asking me to collect my salary until April next year and deposit the same in my account. They even excused me for a day to be able to queue up at a bank for the same.
Most of us willingly accepted the advance salaries in cash, but we also know we have to be very cautious about using this money as nothing else will be paid for the next six months." He said it was the first time that he deposited "such a huge sum in my account".
"When they asked me to accept the advance salary in old notes, I was a bit sceptical, but my employer said that it would all be accounted for and clear in the records. When I went to the bank, they did not ask me any question about the deposit. I was at ease. I have even withdrawn some money from my account for daily use," he added.
Like Baria, Rajesh Parmar, works as office assistant at a firm in the the city, was asked to accept advance salary until March 31 in cash, amounting to Rs 45,000.
Parmar said, "Our employers told us very clearly that they are trying to dispose of the cash advances that they have received through recorded transactions. So, I do not think that I helped my employers in siphoning off any black money. They will have to account for my salary too and I have deposited the same in my account for anyone to check. I do not think there is anything to worry about or feel bad about this."
Parmar, who has been working in the same firm for nine years, said it was a matter of trust.
"The employer is in fact taking a risk by giving me advance salary for all these months. He trusts me, as he knows that I won't easily abandon his company and move on with another job and the money. When they have trusted me, I also trust them to be doing the right thing," he said.
Owners of the firms do not see the step as a malpractice. The owner of a firm in GIDC industrial estate, who has paid 10 employees cash advances, said, "I paid my employees their salaries in advance to ensure that I put the demonetised notes to use in the most transparent manner. What is wrong in paying off salaries to my employees, which are being audited and will reflect in my yearly accounts. I have not done anything wrong by doing that. The government must go after those who have hoarded crores of black money by evading taxes and are continuing to find ways to put their money away from the eyes of law."
Nilesh Shukla, president of Vadodara Chamber of Commerce and Industries (VCCI), said, "The advance payments to workers are not related to black money manipulation. It is a human psychology. Paying people salaries in advance does not make it black money. It may have been done by smaller firms to dispose of small amounts of cash. There is definitely an issue that someone who has accounted or unaccounted cash has been put under the scanner. The fact is that our country is a country of cash transactions more than plastic money.
The target should be those who have large sums of black money and are involved in tax evasions."
Reacting to such a move by some companies at the GIDC, Vadodara Commissioner of Police Manoj Sashidhar said, "So far, we have not received any complaint related to cheating in the wake of demonetisation. The issue of employees being paid salaries in advance in old currency is a matter of the law under Income Tax, and so long as the employee and the employer are able to justify this in their book of records, it should not be a problem. If any case falls under the jurisdiction of police, or if anyone makes a complaint, we will promptly investigate the matter."